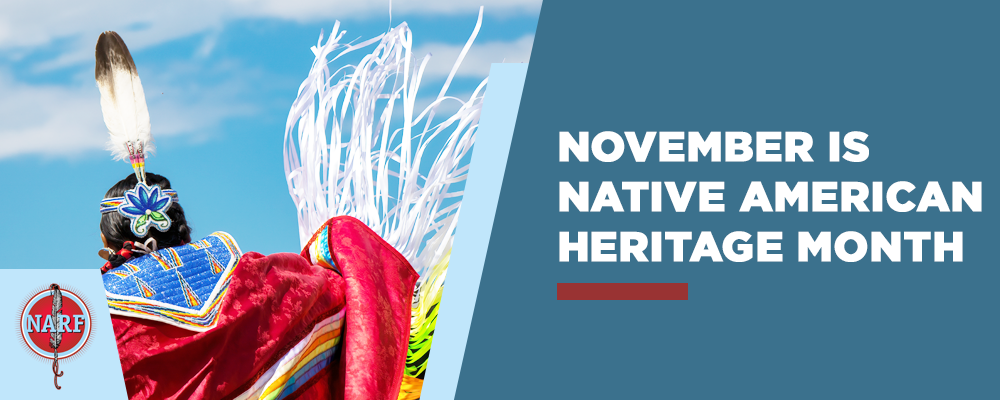 November is Native American Heritage Month. It is a wonderful opportunity to celebrate the various cultures, art, religions, languages, music, and traditions of this land's Native peoples. This year, it also is a particularly powerful moment in Indian Country. While the nation is celebrating and honoring Native American cultures, we face threats with potentially devastating consequences for Indian Country.
On November 9, the U.S. Supreme Court will hear oral arguments in Brackeen v. Haaland. In this case, a small group of opponents with deep pockets seeks to dismantle the Indian Child Welfare Act (ICWA), a necessary law that supports Native kids, strengthens families, and sustains cultural identity from one generation to the next. Not only do our children belong in our communities, surrounded and supported by their extended family, this case could clear the way for a larger attack on Native families, Native land, and tribal sovereignty.
This November we also see the end of an election cycle that has continued and amplified patterns of discrimination against Native voters. In recent years, state legislatures introduced more than 100 state bills that disenfranchise our communities. Tribes and individual voters have been forced to go to court time and again to protect this fundamental right. Although, Native voters almost always win these cases, it is unreasonable to expect a person to repeatedly return to court to obtain access to the vote.
This Native American Heritage Month, we give thanks for all of those who not only celebrate but also stand strong for Native communities. This commitment is essential to protect Native rights and tribal sovereignty.
Over the next month, we invite you to share with us why you support the fight for Native rights! Connect with us on Instagram, Twitter, LinkedIn, or Facebook; help raise awareness for the fight for Native rights. Don't forget to tag us (FB: @NativeAmericanRightsFund ; IG: @NativeAmericanRightsFund ; LI: @NativeAmericanRightsFund; TW: @ndnrights)!
More blog posts