Yesterday, Senator Mark Begich introduced a bill in the United States Senate to protect Alaska Native voters from discrimination. Senator Begich's bill, the "Native Voting Rights Act of 2014" ("NatiVRA"), would require close scrutiny of the closure of polling places and voter registration in Native communities, mandate acceptance by election officials of identification cards issued by federally recognized tribes and Native corporations, and provide increased protections for Native voters who cannot understand complex voting materials written in English. The bill creates a presumption of discrimination where Natives are denied equal access to voting and registration opportunities provided to non-Natives. Finally, it would enhance federal oversight of voting in tribal areas and Native villages.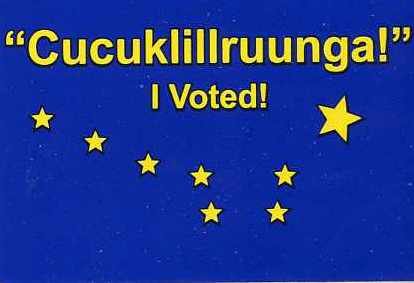 Julie Kitka of the Alaska Federation of Natives stated, "AFN has been working to protect the rights of Alaskans to vote for many years, this bill furthers our ability to strengthen our voice at the polls and improve voter participation across Alaska.  We commend Senator Begich and our Alaska Delegation for protecting our voting rights."
April Ferguson, Senior Vice President at Bristol Bay Native Corporation (BBNC), added the bill would help correct some longstanding voting problems in Alaska: "Access to the polls and to comprehensible voting materials matters to all Alaska citizens no matter where they live. This bill is designed to correct some longstanding and pervasive problems that Alaska has struggled with. Our thanks to Senator Begich for ensuring that the Voting Rights Act applies to Alaska Natives as well as every other citizen."
"This is an important step to ensure that Native voters have equal opportunities to participate in the democratic process," said Natalie Landreth, Senior Staff Attorney with the Native American Rights Fund. Ms. Landreth explained, "Senator Begich's bill is an important complement to the Voting Rights Act Amendments Act pending in the Senate (S. 1945) and House (H.R. 3899). NARF looks forward to working with the bipartisan leaders in the Senate and House to include Senator Begich's bill as part of the Voting Rights Act Amendments Act."
AFN, BBNC, and NARF also wish to thank Senators Heitkamp, Hirono, Johnson, Tester, and Walsh for joining this important bill.
More blog posts