Vacancy Announcements
---
Clerkships and Internships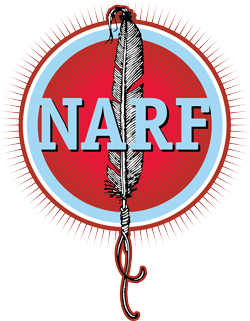 The Native American Rights Fund is committed to the professional development of new attorneys in the field of Indian law. Each year NARF conducts a nationwide search for law school students to participate in its clerkship and internship programs in all three of its offices. Programs are available during summer or school year.
Learn more about clerkships and internships at NARF>>
Post-Graduate Fellowships
NARF invites law students beginning their third year, recent law school graduates, and those with judicial clerkships to apply for sponsorship for a post-graduate fellowship. NARF does not provide fellowship funding.
Learn more about post-graduate fellowships at NARF>>
Volunteer or Intern at the National Indian Law Library (NILL)
The National Indian Law Library serves the information needs of the Native American Rights Fund and the public. Opportunities exist for volunteers, non-paid internships, and part-time work-study positions.
Learn more about volunteering or interning at NILL at the NILL website>>
NARF is a nonprofit, national, Native-led law firm that provides legal representation to American Indians, Alaska Natives, and Native Hawaiians throughout the United States. NARF is an Equal Opportunity Employer.
Transparency in coverage regulations require health insurers and group health plans to create machine readable files that contain the negotiated rates for in-network providers and allowed amounts derived from historical claims for out-of-network providers and make those files publicly available. These files follow the Centers for Medicare & Medicaid Services defined layout and format; they are not meant for a consumer-friendly search of rates, benefits, or cost sharing. Please refer to the member resources available through anthem.com for a consumer-friendly version of this information. To access our health coverage's machine readable files, please visit https://www.anthem.com/machine-readable-file/search/ and search on EIN 84-0611876.