Alyson White Eagle-SoundingSides is Northern Arapaho from the Wind River Reservation. She graduated from Wyoming Indian High School in Ethete, Wyoming, and went on to get a Bachelor's degree in Energy Resource Management and Development from the University of Wyoming. She is a rising third year students at the University of Wyoming College of Law.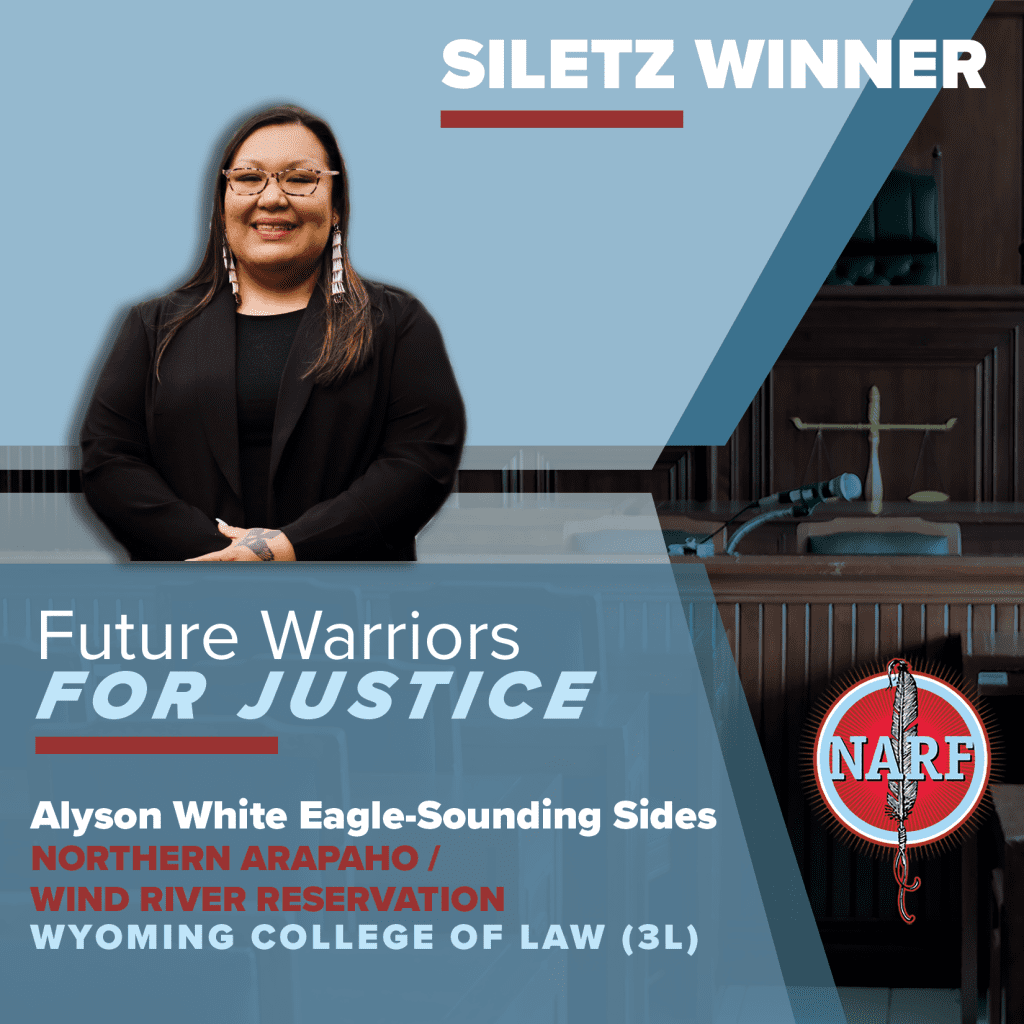 While at the University of Wyoming College of Law, Alyson has helped found the new Wyoming Wellness Advocates, a club dedicated to the mental health and wellbeing of law students. She has also worked with the University of Wyoming's Art Museum where she focused on the research of international laws surrounding repatriation.
Alyson hopes to work for and with tribal communities in the promotion and protection of tribal sovereignty. Alyson will be working in our Boulder office this summer and we are excited to announce she is the 2023 Siletz Grant Winner!
More blog posts