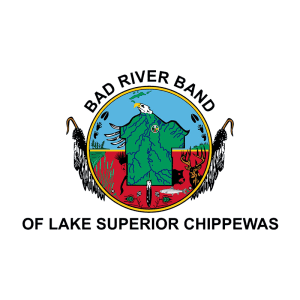 On October 18, 2023, 28 Tribal Nations and four tribal organizations filed an amicus brief with the U.S. Court of Appeals for the 7th Circuit outlining the U.S. trespass laws that protect the inherent sovereignty of Tribal Nations and their lands from corporate land grabs. The friend-of-the court brief supports the Bad River Band of the Lake Superior Tribe of Chippewa Indians' (Bad River Band) battle to eject the trespassing corporation Enbridge Energy, Inc., and remove the Line 5 crude oil pipeline from the Band's reservation located in Northern Wisconsin, along the shores of Lake Superior.
"No right-of-way means no right to operate on tribal land, just like on any other type of land holding in the United States," said Bay Mills Indian Community President Whitney Gravelle. "As sovereign governments and landowners, it is the absolute right of every Tribal Nation to expel any entity operating on their lands without consent."
In 2013, Enbridge's right-of-way with the Bad River Band to operate the Line 5 pipeline through the Bad River Reservation expired. Despite the Bad River Band refusing to renew the right-of-way, the Canadian oil and gas giant continues to operate the pipeline and refuses to leave the Reservation. In June 2023, the U.S. District Court for the Western District of Wisconsin ruled that Enbridge is consciously and willfully trespassing on the Bad River Band's reservation.
The court ordered Enbridge to decommission the portions of the Line 5 oil and gas network the corporation operates without a right-of-way on tribal lands. Enbridge appealed that decision to the 7th Circuit, and the tribal amicus brief supports the Bad River Band's right to evict the trespasser.
"A foreign corporation that makes billions of dollars a year is asking the U.S. courts to also ignore its on-going trespass and allow it to trample over the rights of sovereign Tribal Nations in the name of profit," said Native American Rights Fund (NARF) Staff Attorney Wesley James Furlong.
The amicus brief advocates for the sovereign rights of Tribal Nations to expel trespassers from their lands and demonstrates how Enbridge's trespass perpetuates the tragic history of stealing Native lands. The legal filing explains how U.S. courts could end corporate land grabs by upholding the inherent sovereign authority of Tribal Nations to expel trespassers from their lands. NARF drafted the brief on behalf of the 28 Tribal Nations and four organizations.
"Tribal Nations certainly can evict and eject trespassers like Enbridge who operate illegally on tribal lands without permission. The appeal court's decision in this case will affect the rights that all Tribal Nations have to protect themselves from corporate land grabs," said Furlong.
The 28 Tribal Nations and four organizations who submitted the amicus brief include:
Agua Caliente Band of Cahuilla Indians
Barona Band of Mission Indians
Bay Mills Indian Community
Chippewa Cree Tribe
Confederated Tribes of the Umatilla Indian Reservation
Grand Traverse Band of Ottawa and Chippewa Indians
Jamul Indian Village of California
Keweenaw Bay Indian Community
Lac du Flambeau Band of Lake Superior Chippewa Indians
Lac Vieux Desert Band of Lake Superior Chippewa Indians
Leech Lake Band of Ojibwe
Little River Band of Ottawa Indians
Little Traverse Bay Bands of Odawa Indians
Lower Sioux Indian Community of the State of Minnesota
Muscogee (Creek) Nation
Navajo Nation
Nottawaseppi Huron Band of the Potawatomi
Oneida Nation
Pueblo of Isleta
Red Cliff Band of Lake Superior Chippewa Indians
Saginaw Chippewa Indian Tribe of Michigan
San Juan Southern Paiute Tribe
Shoshone-Bannock Tribes of the Fort Hall Reservation
St. Croix Chippewa Indians of Wisconsin
Stockbridge-Munsee Community
Suquamish Indian Tribe of the Port Madison Reservation
Viejas Band of Kumeyaay Indians
White Earth Band of Ojibwe
California Tribal Chairpersons Association
Coalition of Large Tribes
National Congress of American Indians
United South and Eastern Tribes, Inc. Sovereignty Protection Fund
More blog posts