On September 1, 2023, the United States reached a settlement in Solenex LLC v. Haaland. Under the agreement, Louisiana-based Solenex—which had been fighting to reestablish a cancelled oil and gas lease in the Badger-Two Medicine—has agreed to relinquish its lease to drill for oil and gas within the region. Located along the Rocky Mountain front in Eastern Montana, the Badger-Two Medicine holds profound cultural, spiritual, and historical importance to the Blackfeet Nation and encompasses many of their most sacred places.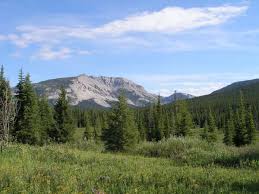 "The Badger-Two Medicine is a place of power known to our people as Miistakis, the 'Backbone of the World.' Our people communicate with the Creator and find healing in the Badger-Two Medicine. The Blackfeet Nation has fought for generations to protect this place where our people can speak to Creator Sun while standing on Mother Earth. We celebrate this victory over destructive oil and gas exploitation that would have brought devastating environmental harm to our sacred place," said Blackfeet Tribal Business Council Secretary Patrick Armstrong.
In the 1980s, the United States issued legally deficient oil and gas leases within the Badger-Two Medicine to a number of oil and gas companies, including predecessors to Solenex. For years, the Blackfeet Nation, along with its allies, fought to protect the Badger-Two Medicine from oil and gas development and have the unlawfully issues leases rescinded.
In 2006, Congress recognized the Badger-Two Medicine's cultural and spiritual importance, as well as its unique environmental values, and permanently withdrew it from mineral development, including oil and gas leasing. Although the legislation allowed existing leaseholders to keep their leases, it incentivized them to give up their leases.
Since then, every single company voluntarily gave up their leases, except Solenex. Finally, in 2016, the United States canceled Solenex's oil and gas lease, finding that it had been unlawfully issued because the government had not sufficiently considered the impact of oil and gas development on the Blackfeet Nation's religion, culture, and treaty rights.
In Solenex's subsequent litigation, the Native American Rights Fund represented the Blackfeet Nation as an amicus curiae in both the federal district court and the court of appeals. "The Badger-Two Medicine is now permanently protected from future mineral development and exploration, including oil and gas, due to the Blackfeet Nation's tireless commitment to defending this traditional cultural landscape," said NARF Staff Attorney Wesley James Furlong. "NARF is proud to have represented the Blackfeet Nation during its long fight to protect Badger-Two Medicine and we will continue to stand with the Nation in defending and expanding protections for this sacred place."
Learn more about the Blackfeet Nation's efforts to protect this sacred place →
More blog posts