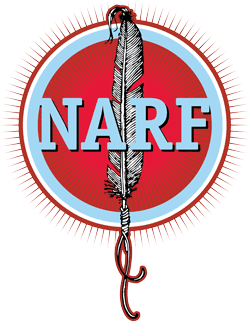 TO:
The Honorable Nancy Pelosi
The Honorable Kevin McCarthy
The Honorable James McGovern
The Honorable Tom Cole
U.S. House of Representatives
Washington, DC 20515
Dear Speaker Pelosi, Minority Leader McCarthy, Chairman McGovern and Ranking Member Cole:
On March 5, 2019, the Committee on Rules is scheduled to consider amendments to H.R. 1, including one proposed by Representative Calvert that would impose a so-called "ballot harvesting" ban. On behalf of the Native American Rights Fund ("NARF"), the oldest and largest nonprofit law firm dedicated to asserting and defending the rights of Indian tribes, organizations and individuals nationwide, we ask you to OPPOSE the Calvert Amendment or any "ballot harvesting" MTR, which we believe merit further study prior to legislative action.
The Calvert Amendment requires each state to prohibit a person from collecting and transmitting the ballot of a voter unless the person is: (a) an election official engaged in official duties, (b) an employee of the post office (anyone else who is authorized by law to collect U.S. mail), or (c) a family member, roommate, or caregiver of the voter.
The Amendment would effectively deny the good-faith assistance on which thousands of Alaska Native and American Indian voters rely to participate in voting and the political process. Native voters, especially tribal elders, often lack reliable transportation and reside in geographically remote areas in which they rely upon friends and neighbors to pick up and return their mail. Widespread use of non-traditional mailing addresses often requires drives to post offices that take several hours to get their voting materials and ballots. With the increasing usage of mail-in and absentee voting, the Calvert Amendment would effectively disenfranchise tens of thousands of Native voters who rely on the very forms of assistance the Calvert Amendment would prohibit.
Several examples illustrate the reliance of Native voters on community members to collect their ballots as a necessary part of their ability to exercise their fundamental right to vote. In Montana, Election Day voting for voters on the Flathead Indian Reservation requires a three and one-half hour roundtrip drive from Dixon to the Sanders County courthouse. On the Duckwater reservation in Nye County, Nevada, the nearest in-person early voting and Election Day voting location is at least a five hour roundtrip drive because of the road conditions and mountainous regions.
Mailing locations are not as accessible for Natives on tribal lands as they are to non-Natives off tribal lands. Home mail-service does not exist throughout Indian Country. On parts of the Spirit Lake Nation in North Dakota, the Navajo Nation in Arizona, Lac du Flambeau Band of Lake Superior Chippewa Indians of Wisconsin (to name a few reservations) homes are unmarked and do not receive regular mail service. Reservation homes that are unmarked are entirely reliant on P.O. boxes to conduct their business affairs.
Even where mailboxes, post office boxes, and postal services exist, they are often great distances away from where Native voters live. The Intertribal Council of Arizona has testified that rural post offices are often 20 miles or more away from tribal communities. Roads within reservation communities can be difficult to navigate and dirt or gravel roads may be impassible during bad weather, especially during the winter election season of November.
Mail-services are often limited. The Duckwater Shoshone voters in northern Nevada are limited to casting their ballot through vote-by-mail, but their post office is only open limited hours. Native voters on the Yakama Reservation in Washington State must return their ballots to the post office before it closes at 3 p.m. on Election Day, even though voting continues until 7 p.m. for everyone else in the State. Voters cannot reasonably be expected to travel these distances and may not be able to access the post office, particularly if they work during the week. Community members may make the post office trip for their friends and neighbors and and will drop off or pick up mail for them.
The Calvert Amendment would end these and other practices that are lawful in most states. Notably, the few states that have enacted prohibitions similar to those in the Amendment are the subject of challenges under the federal Voting Rights Act by minority voters including Native Americans.
In closing, the Amendment is a solution in search of a problem. On the rare occasions in which improprieties are alleged to have occurred in the handling of ballots, such as those that have come to light in the North Carolina Ninth Congressional race, they are already prohibited under state law. The answer to these sorts of violations is to use existing state laws, not to pass unneeded federal legislation that will disenfranchise Native American voters.
Very truly yours,
/s/ Jacqueline De León
Staff Attorney
Native American Rights Fund
More blog posts