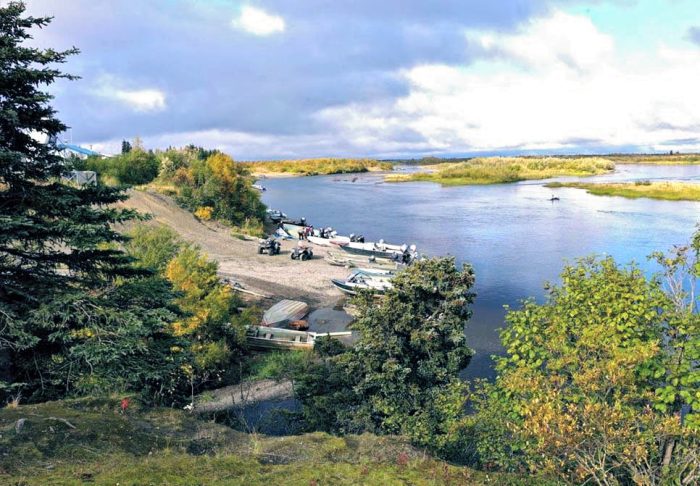 Today, the Environmental Protection Agency (EPA) issued a "Recommended Determination" detailing potential Clean Water Act protections for Bristol Bay that could address the threat of the Pebble Mine. The release of the Recommended Determination marks the closest the EPA has ever been to finalizing Clean Water Act 404(c) protections for Bristol Bay. The next (and final) step in that process is for the agency to determine whether to issue a "Final Determination" formalizing protections.
"We welcome the Environmental Protection Agency advancing the process for protecting Bristol Bay," said Alannah Hurley, executive director for the United Tribes of Bristol Bay. "After twenty years of Pebble hanging over our heads, the Biden Administration has the opportunity to follow through on its commitments by finalizing comprehensive, durable protections for our region as soon as possible. We look forward to reviewing the EPA's Recommended Determination in greater detail to ensure it achieves the goal of protecting our people and region from the threat of the Pebble Mine."
Last May, the EPA released its "revised proposed determination" outlining potential protections for Bristol Bay and took public comments through the summer on their proposal. The agency received more than half a million comments urging the agency to stop Pebble Mine and enact long-sought watershed protections supported by the region's Tribes, commercial and sport fishery groups, conservation organizations, and millions of Americans.
Bristol Bay Tribes first requested Clean Water Act protections in 2010, but have been pursuing permanent, durable protections for nearly twenty years. The EPA started considering proposed protections in 2014, following a three-year study of the Bristol Bay watershed and fisheries. After legal challenges, the Clean Water Act process was re-initiated in late 2021.
Read More About: Bristol Bay Protections
More blog posts