In 1879, Amos was among the first group of children sent to the first off-reservation federal Indian boarding school, Carlisle Indian Industrial School. Amos' family only intended for him to remain at Carlisle for three years. Instead, Amos became the first of hundreds of children to die at Carlisle. As the son of one of Sisseton Wahpeton Oyate (SWO)'s most prominent and celebrated leaders, SWO once expected Amos to return home to lead his people like his father. Today, SWO awaits Amos' return home so he can be laid to rest on their reservation next to his father, and so SWO can continue to heal from the harm the federal Indian boarding school era caused.
Background:
In 2016, the Army held listening sessions for tribal nations to discuss the return of their children from Carlisle. At the sessions, the Army claimed that the Native American Graves Protection and Repatriation Act (NAGPRA) did not apply to the children buried at Carlisle cemetery. Instead, the Army alleges that internal Army repatriation policies apply, rather than NAGPRA. This unjustified, hardline stance has impeded SWO's efforts towards Amos' expeditious repatriation.
For example, in early 2022, SWO submitted all the repatriation documents required by Army policies and expected Amos' return that summer. Instead, the Army gave SWO conflicting information, maintained SWO had missed the deadline for summer repatriations, and cited funding constraints and issues with planning as reasons why the repatriation would be delayed until a later unknown date. These excuses ignored the fact that Army policies do not provide any repatriation deadlines that tribal nations must meet. As of March 2023, the Army had not reached out to SWO to discuss Amos' return home.
The Army's repatriation policies are restrictive and burdensome to a degree that egregiously violates NAGPRA's provisions and purpose. For instance, Army policies require a signed affidavit from a child's closest living relative to initiate their repatriation. The policies provide no means of repatriation by a child's tribe if a living relative cannot be identified.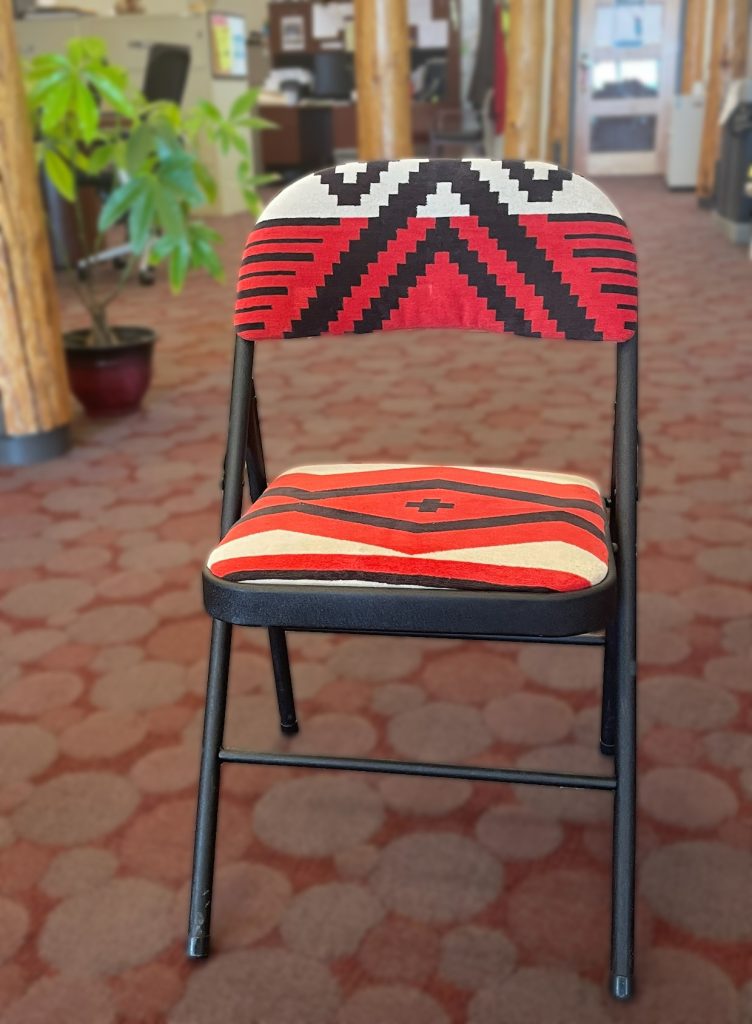 By contrast, NAGPRA allows for the tribal nation culturally affiliated with the child to request repatriation. This is important for many reasons, including that locating the closest living relative of a child who died nearly 150 years ago has proven challenging and at times impossible for tribal nations.
Backed by SWO tribal leadership, much of SWO's efforts to repatriate their children has been led by Tamara St. John and four other SWO tribal citizens who serve in the Tribal Historic Preservation Office—Dianne Desrosiers, Shaye Desrosiers, Alicia Amos, and Angeline Wanna. Dianne Desrosiers is SWO's Tribal Historic Preservation Officer and St. John works as SWO's Tribal archivist and historian and serves as a South Dakota state legislator. St. John spent six years researching the history and searching for living relatives of SWO's children sent to Carlisle.
"There were six of our children that were the first sent to Carlisle," said St. John. "Four boys and two girls." St. John knows each of their stories by heart. Three of the boys died at Carlisle. While the fourth returned home, he died not long after his arrival. Despite this, St. John believes all four boys died because of their time at Carlisle. "All six children were the children of chiefs; they were children of tribal leadership. Carlisle officials chose to take Sioux children first because the Sioux were often the most resistant to U.S. assimilation tactics."
Army policies also only provide for "limited" ceremonies during the repatriation process. St. John emphasized the importance of bringing SWO's children home with honor and in the traditional ways that are important to SWO. St. John also explained that a repatriation requires the presence of certain individuals to perform necessary ceremonies and religious practices. While the Army touts that they fund what they determine to be all "reasonable" repatriation costs, they only fund travel expenses for two family members and two tribal leaders.
The words of SWO elder and language speaker, John Eagle, illustrate the importance of conducting repatriation pursuant to SWO customs and protocols. St. John vividly remembers the moment Eagle told her, "When you bring them home, you bring them home like the chiefs that they are. You bring them home in a buffalo robe. You bring them home in honor, because they would have been our chiefs if they had lived."
The Army is required by NAGPRA to initiate proceedings to repatriate Amos. While SWO has endeavored to comply with the Army's policies to secure Amos' repatriation, those efforts have been met with silence by the Army. SWO views the Army's unexplained inaction and lack of accountability as direct contravention of federal law and their government-to-government responsibilities. The purpose of NAGPRA is to recognize the right of tribal nations to challenge the unilateral withholding of their relatives' remains. That is the right SWO seeks to vindicate with its letter requesting Amos' repatriation.
Marie Renville, an SWO elder and relative of two of SWO's children sent to Carlisle, is unwavering in her commitment to the return of SWO's children. "They are waiting to come home, because they told us. As long as I am alive, it will be my mission to bring them home."
Actions:
March 2023
On March 23, 2023, SWO submitted a request to the Department of Defense, the Department of the Army, and the Office of Army Cemeteries to initiate the repatriation of one of their children, Amos LaFromboise, pursuant to the Native American Graves Protection and Repatriation Act (NAGPRA).
NARF's repatriation efforts related to boarding schools is supported by the generosity of The Christensen Fund.
More Cases