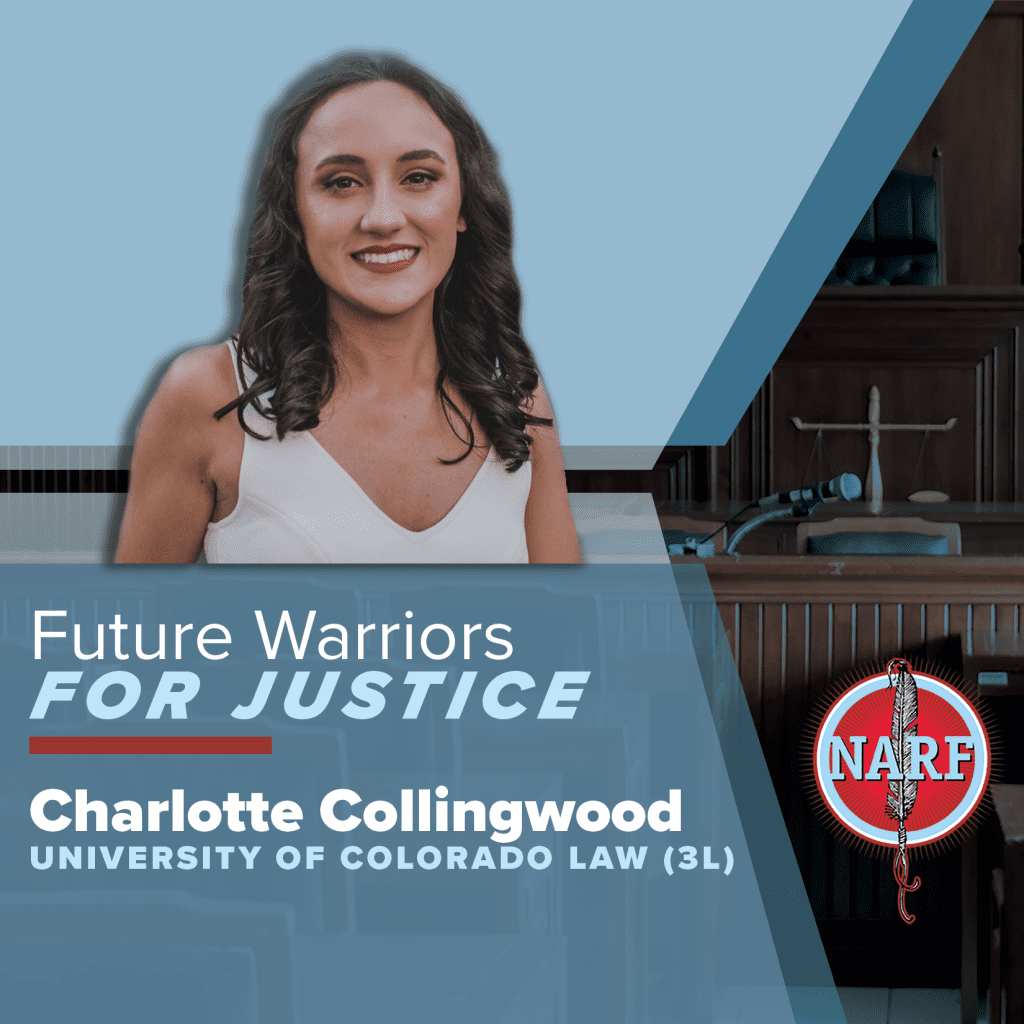 Charlotte Collingwood is a first-generation college student and rising third year at the University of Colorado Law School. She graduated magna cum laude from Florida State University in 2019 with a degree in Environmental Science.
Originally from Southside Chicago, Charlotte attended high school and college in Florida. She spent her freshman year of college in London, England, and Valencia, Spain; resided in Portland, Oregon, for two years; and now calls Boulder, Colorado, home.
At CU Law, she serves as the Lead Articles Editor for the Colorado Environmental Law Journal, the Events Coordinator for the CU Environmental Law Society, and the Vice President of the Colorado Law Adventure Club. She was also a Research Assistant for Professor Charles Wilkinson, who passed recently, and had the opportunity to extensively contribute to his upcoming book on the Boldt Decision and treaty fishing rights. In early 2023, she worked as a legal intern at the Department of the Interior, Rocky Mountain Region Office of the Solicitor and will be working at the Environmental Protection Agency in the fall.
Charlotte initially became interested in Indian rights advocacy as an undergraduate during the Standing Rock Protests, and as a law student she has sought opportunities to advocate for tribes and educate others on American Indian Law. She is deeply passionate about tribal water and environmental issues, and as a future attorney, aspires to continue Professor Wilkinson's legacy of advocating for tribes and educating non-Indians on these important issues. Outside of law school, she tries to spend as much time outside as possible. She enjoys hiking, camping, paddleboarding, and reading in her hammock with her American Bobtail cat, Honey.
More blog posts