A Montana utility cooperative has asked the U.S. Supreme Court to review a lawsuit the cooperative lost to the Crow Tribe of Montana and its members. In Big Horn County Electric Cooperative v. Alden Big Man, the utility cooperative is asking the Supreme Court to allow it to continue to disregard a Crow public health law when providing services on the Crow Reservation in Montana—even though it is similar to state laws that utility providers routinely follow across the country.
The law that Big Horn County Electric refuses to obey requires utility providers to notify the customer and the Tribe's Health Board prior to disconnecting services in winter to vulnerable residential customers, and to disconnect only with the Health Board's approval. Similar to state public health laws throughout the United States, the Crow law seeks to prevent elderly, disabled and low-income people from illness or freezing to death, by giving governments the opportunity to intervene on the citizen's behalf.
Instead of complying with the law and working to save lives on the Crow Reservation, Big Horn County Electric has launched a multi-year legal battle culminating in this appeal, asking the Supreme Court to overturn earlier decisions that determined that the Tribe's law applied to it. The cooperative's legal team has argued unsuccessfully that membership applications Big Horn County Electric uses to operate and provide services within the Crow reservation did not require them to obey Crow laws.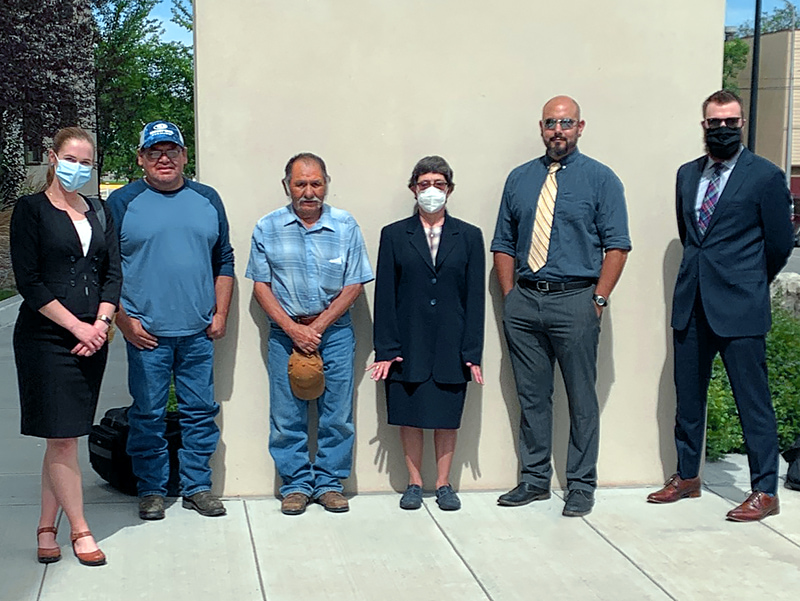 "We hope that the U.S. Supreme Court will recognize the lower federal courts correctly ruled that the Crow Tribe's law applies to Big Horn County Electric," said NARF Staff Attorney Melody McCoy, who will defend the lower courts' rulings should the Supreme Court decide to review Big Horn County Electric Cooperative Inc. v. Alden Big Man et al.
In order for the Supreme Court to hear the case, four of the nine justices must agree to grant Big Horn County Electric's petition for a writ of certiorari. For details on the status of this and other Federal Indian Law cases, subscribe to NARF News or the Indian Law Bulletin or check back on the NARF case page for updates.
Read More: Big Horn v. Big Man, et al
More blog posts