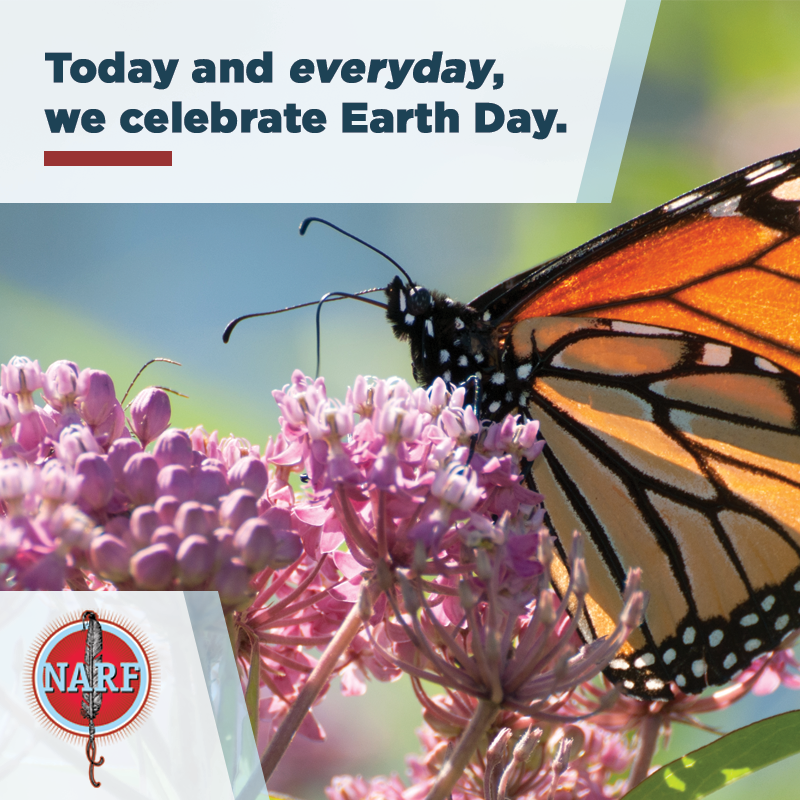 The Native American Rights Fund has marked 52 years since it was founded to tackle the many issues affecting Native American, Alaska Native and Native Hawaiian communities. In keeping with our mission to protect the rights of Native people, NARF celebrates Earth Day 2022 by committing to steps in the year ahead that reflect our continued efforts to defend the environment and celebrate ancestral ways.
When NARF moves into its new Boulder offices later this year, we will be installing plants on our grounds that have been traditionally used by tribes in our region for various nutritional and medicinal means. We'll focus on hearty vegetation that requires less watering, to specifically limit the demand on the region's water resources. Milkweed, sage and wild asparagus are among some of these plants that will share our new home.
In addition, we are working with engineers to equip our new headquarters with solar panels, in an effort to focus on more sustainable energy practices. We're also doing more recycling of electronics and other materials as we move, and embracing better recycling standards for a cleaner corporate future. And we hope to renew our carbon offset program in the year ahead.
As we observe this 52nd annual Earth Day on April 22, NARF celebrates the planet we all call home with plans for a "greener" future, because all of us are called to care for Mother Earth.  In the words of Winona LaDuke, Anishinaabe (Ojibwe), "Let us be the ancestors our descendants will thank."
This Earth Day, join the fight for environmental justice by doing your part to protect, speak out, and stand strong for our home.

More blog posts