The Native American Rights Fund (NARF) is pleased to announce the hiring of two new staff attorneys who will help advance NARF's voting rights advocacy and Indian boarding school initiatives. These positions are made possible through the generous gifts of longtime NARF donors, who share NARF's commitment to social justice.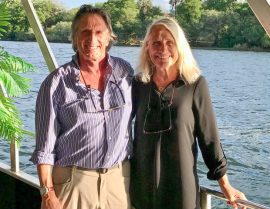 Allison Neswood joins the NARF voting rights team, where she will work to ensure that Native citizens have a full and fair opportunity to participate in the elections that determine our futures.  Multi-year funding of Allison's position has been provided by Rob Gips and Karen Harris of Cape Elizabeth, Maine. Rob has represented tribal governments across the country for nearly 40 years. Rob and Karen's gift, and their combined life work in support of social justice, has been inspired by the courage and perseverance of Native communities in Maine and across Indian Country.
Beth Wright will advance NARF's critical work on Indian boarding school history, traumas, and efforts toward truth and reconciliation. Multi-year funding of this position is made possible by The Christensen Fund, which shares a complementary mission of advancing the inherent rights, dignity, and self-determination of Indigenous Peoples.
"These positions provide multi-year resources to NARF for the betterment of Indian Country and ultimately Native rights and well-being," says long-time NARF Executive Director John Echohawk. "We are forever grateful to our donors who make this possible. The results of their investments in NARF will be far reaching, and we sincerely thank them."
About our new staff: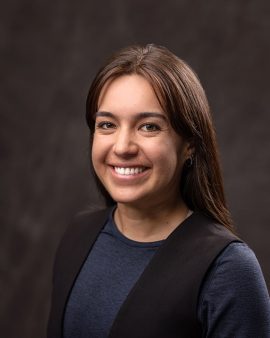 Beth Wright, an enrolled member of the Pueblo of Laguna, earned an undergraduate degree from Syracuse University and a J.D. from the University of New Mexico School of Law. Beth brings her own family's experience in Indian Boarding Schools to this work. Beth is an avid runner and derives her enthusiasm for running from her grandfather, who won various track and field awards during his time at the Santa Fe Indian Boarding School. Through this role, Beth aims to uplift Indigenous joy, strength, and success.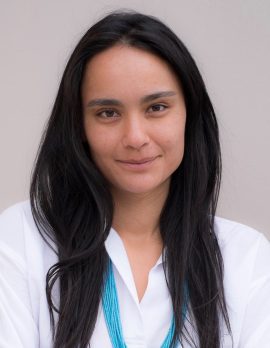 Allison Neswood is an enrolled member of the Navajo Nation. She attended Yale University for undergraduate studies and then earned a J.D. from Columbia Law School. Prior to joining NARF, Allison was the Deputy Director of Strategic Priorities at the Colorado Center on Law and Policy. Allison's interest in voting rights stems from her determination to find solutions to structural problems and building more equitable and accessible systems where Native people have a place and a voice.
These positions are made possible through the extraordinary support of NARF donors. "Gifts such as these make profound impacts across NARF's work and are such a meaningful way to connect with our donors," offered NARF Director of Major Gifts Patrice Kunesh.
More blog posts