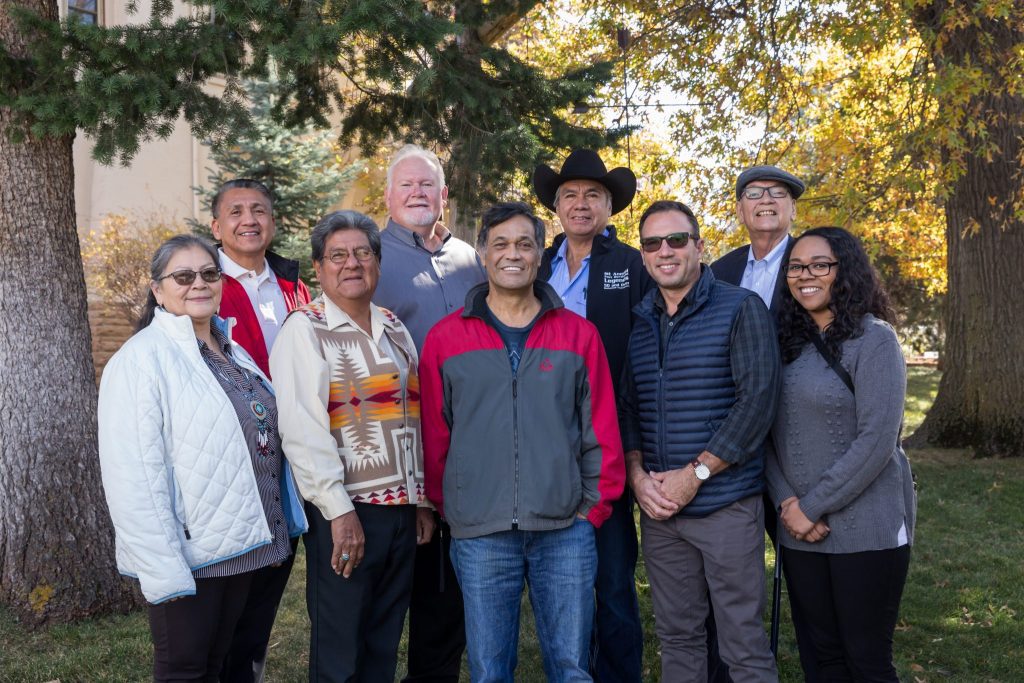 The Native American Rights Fund (NARF) is saddened to announce the passing of two recent Board members and long-time advocates for Indian Country.  Kurt Bluedog, a member of the Sisseton-Wapehton Sioux Tribe, and Peter M. Pino, from the Pueblo of Zia, were beloved patriarchs to their respective families and long-time friends of NARF.
Kurt Bluedog served his tribe, NARF, and Indian country diligently during his 43-year career as an attorney, including a seven-year term as a NARF staff attorney in the Boulder, CO, office.  His federal court litigation was extensive, and it was supplemented by his work drafting and advocating for legislation like the American Indian Religious Freedom Act and the Tribally Controlled College Assistance Act. For more than 20 years, Kurt was a tribal court Chief Judge as well as legal counsel to the Shakopee Mdewakanton Sioux Community and the Sisseton-Wahpeton Sioux Tribe. He has served on the Board of Directors/Executive Board for the National Indian Gaming Association as well as his time on the Board of Directors for NARF (2014 – present).
Peter M. Pino served his people well as a member of the Zia Pueblo Tribal Council,  Pueblo Tribal Administrator, and Bonded Treasurer. In 2004, he was appointed and served as the Governor of the Pueblo of Zia. He was appointed at various times as War Captain and Lt. War Captain. Throughout, he has fought vigorously to raise awareness about the misuse and appropriation of sacred symbols, the repatriation and protections of tribal human remains, and the protection of sacred objects and lands. His role as a teacher, mentor, and spiritual advocate for the learning and preservation of indigenous traditions and values lent itself toward effective service on many governing boards and organizations throughout Indian Country, including the Board of Directors at NARF (2012 – 2018).
The entire NARF family sends its prayers and condolences to the families and communities of Kurt Bluedog and Peter M. Pino. We are grateful for their example and most of all, their friendship and we hope that their legacy will continue to live on in our organization and our continuing service to Indian Country. We do not doubt that they will continue to watch over and guide their families, communities, and NARF. Rest in power.
More blog posts