On September 26, 2023, the Leech Lake Band of Ojibwe, the Bois Forte Band of Chippewa, the Grand Portage Band of Lake Superior Chippewa, and the National Congress of American Indians, represented by the Native American Rights Fund, filed an amicus curae (friends of the court) brief in support of the Mille Lacs Band of Ojibwe in their case against the County of Mille Lacs, which is being heard by the U.S. Court of Appeals for the Eighth Circuit.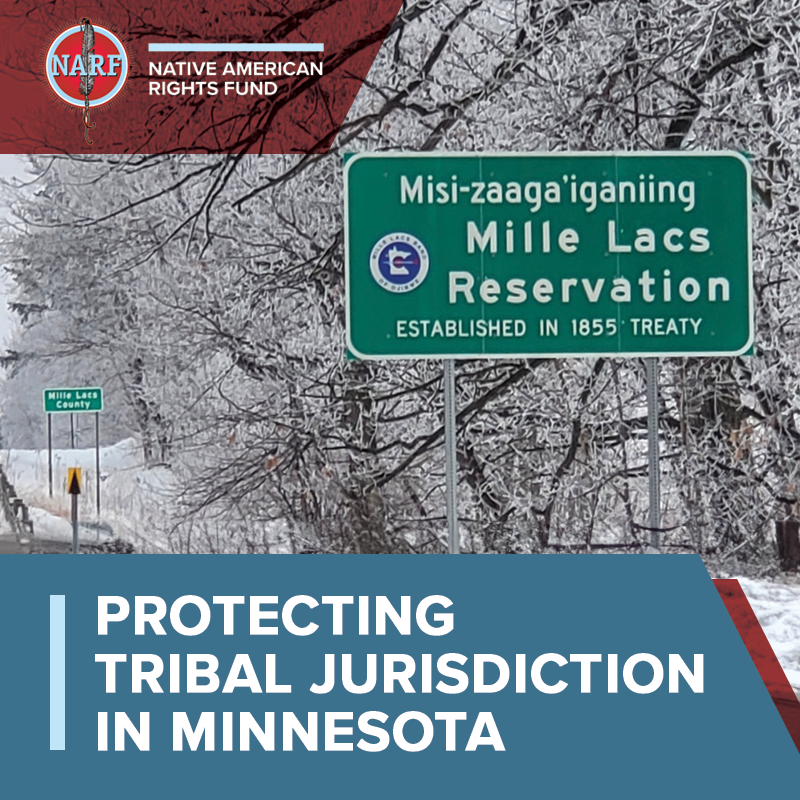 The Mille Lacs Band of Ojibwe originally brought the suit against the county because of disagreements over policing. For many years the county and tribal nation had a cooperative policing agreement that recognized the authority of the tribal police to enforce criminal laws and pursue investigations on the reservation. When the county refused to renew the agreement, crime on the reservation increased through actions taken by the county to limit the authority of tribal law enforcement. The county argued that the Mille Lacs reservation had been disestablished and diminished so that the tribal police were exercising authority outside of their jurisdiction. However, in March 2022, the District Court issued a 93-page ruling that rightly affirmed that the Mille Lacs reservation boundaries still exist as they were established in an 1855 treaty. The county appealed that decision to the Eighth Circuit.
The amicus brief first argues that this matter is now moot. Recent amendments to Minnesota law have rendered moot the dispute surrounding tribal criminal jurisdiction. Minnesota statutes were recently revised to recognize tribal nations and local county sheriffs' concurrent jurisdiction to enforce state criminal laws. Regardless of the case being moot, the amicus brief also explains that the District Court, backed by more than fifty years of case law in state and federal courts, properly decided that the Mille Lacs Reservation is not disestablished.
Tribal nations are unwavering in their commitment to preserving their sovereignty, protecting their communities, and upholding their treaty rights. Additionally, in this case, Minnesota law has clarified and strengthened their jurisdiction, ensuring a safer and more self-sufficient future for Native and non-Native people living in Indian Country. NARF is proud to stand with Minnesota tribal nations and all of Indian Country in ensuring effective responses to crime and violence in Indian Country.
More blog posts