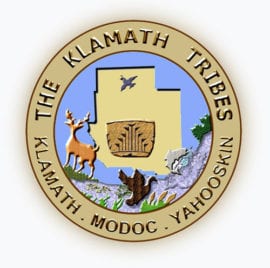 On June 22, 2020, the United States Supreme Court declined to hear the Klamath Project irrigators' Fifth Amendment water rights takings case Baley v. United States. This is a tremendous victory for the Klamath Tribes (represented by the Native American Rights Fund) as well as for the other Klamath Basin tribes, the United States, and environmental groups. In this case, the Klamath Tribes' treaty water rights were confirmed once again as the most senior water rights in the Basin; rights which are critical to protect the Tribes' fisheries and traditional way of life for future generations.
Klamath Project irrigators sought nearly $30 million in compensation from the United States government for the Bureau of Reclamation's curtailment of water deliveries during a severe drought in 2001. The water restrictions were made to meet Endangered Species Act requirements and fulfill tribal trust responsibilities. Although the decision hinged on recognition of the senior tribal water rights, the case technically was between the irrigators and the United States. The Klamath Tribes participated as amicus curiae (friends of the court) to assure that the courts did not ignore the role of tribal water rights.
In 2017, the US Court of Claims confirmed that the Klamath Tribes and downriver Klamath Basin tribes have senior water rights that take priority over those of the Project irrigators. Thus, the irrigators were not entitled to receive any Project water in 2001 under the western water law system of "first in time, first in right." In 2019, the US Court of Appeals affirmed that decision and went on to declare that the Klamath Tribes' water rights include Upper Klamath Lake waters and that, in 2001, the Klamath Basin tribes were entitled to—at the least—the amount of water required to meet Endangered Species Act requirements. With the Supreme Court's refusal to review the lower court's decision, the case is closed, and the decisions from the lower courts stand.
Klamath Tribes Chairman Don Gentry stated, "We're pleased to have this case put to rest and the seniority of the Klamath Tribes' water rights recognized and reinforced. The courts in this case were correct about our treaty rights, which include protecting and sustaining the endangered C'wam and Koptu in Klamath Lake. We look forward to healing and restoring our tribal fisheries."
NARF Executive Director John  Echohawk praised the outcome, "We were proud to represent the Klamath Tribes throughout this 19-year-long litigation. The law is very clear about the Klamath Tribes' senior water rights in the region. The courts have been very clear as well. We are glad the courts reached the right outcome in this case and that tribal rights and sovereignty have been affirmed."
Learn more about the Baley v. United States case.
More blog posts