Francis Parkman was the first to document British General Jeffrey Amherst's shameful plan to exterminate Indians by giving them smallpox-infected blankets collected from the corpses of British soldiers at Ft. Pitt in 1763. Disappointingly, the newly formed United States saw fit to continue the colonial policy of extermination. Their reasoning was that Indians were a pagan, uncivilized, and inferior race who were standing in the way of progress, profit, and westward expansion. These efforts placed profits over people and were often born from the desire to obtain the rich lands occupied by many tribal nations.
Our very existence today is a testimony to our ability to survive and adapt despite horrific atrocities visited upon us. Our resiliency continues, and many reservations have seen a resurgence of Native populations, culture, and tradition.  Many tribal economies are thriving. In some states, tribal businesses have become industry leaders and top employers. Despite this resurgence, what also remains is a horrible legacy of historical trauma, along with the loss of entire tribes, cultures, and languages. And we are not so naïve as to think that assaults of the past are simply history.
In 2017, almost immediately after President Trump was elected, he signed a presidential memorandum opening the door for private corporations to apply for permits to build pipelines—some dangerously close to or directly on Indian lands. President Trump then issued an order inviting the Canadian corporation TransCanada (now TC Energy) to apply for a permit for an expansion of their Keystone pipeline. The proposed pipeline annex would be built on sensitive cultural, sacred, and ecological areas on and near Rosebud Sioux and Ft. Belknap Indian Community lands.
Despite ongoing legal challenges, on April 1, 2020, KXL construction began on the United States-Canada border. Construction staging sites started along the route of the pipeline, and occupation of the pipeline's "man camps" is expected before the end of the summer. These construction camps will house the thousands of temporary transient workers who will build the pipeline. Studies have shown that crime and violence—especially against Native women—grows exponentially in the communities near where these camps are located.
But even more outrageous is that, notwithstanding the COVID-19 pandemic and social distancing requirements, man camps filled with workers from across the country will be built and occupied so close to fragile Native communities whose health care facilities often are stretched thin during the best of times.  The danger is so great that it calls to mind General Amherst's smallpox blankets and the other instances of outside diseases putting entire Native communities at risk.  This practice of putting profits over people must be stopped.
The Rosebud Sioux Tribe and the Ft. Belknap Indian Community have fought the KXL construction and its foreign corporate owners for years.  In 2018, the Tribes—through their attorneys at the Native American Rights Fund—filed a lawsuit against the pipeline's illegal permitting. The damage that this pipeline would bring to the lands and peoples of the Rosebud Sioux and Ft. Belknap is immeasurable. Add to this the COVID-19 pandemic, and you have a perfect storm for a renewed genocide of these tribal nations and perhaps the local communities around them.
Now is the time to stand in solidarity with the Rosebud Sioux Tribe and the Ft. Belknap Indian Community and help protect tribal sovereignty, lands, and people.  Please join and support the fight to defend the sovereign rights of these Native nations.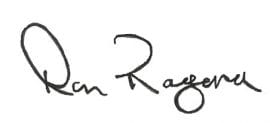 Don Ragona
NARF Director of Development/House Counsel

More blog posts