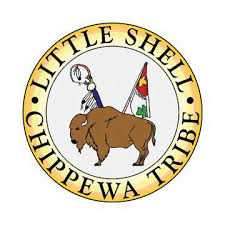 Congratulations to our long-time client, the Little Shell Tribe of Chippewa Indians of Montana who, after more than a hundred years of battling the federal government for recognition, were finally legislatively recognized by Congress.
The Little Shell Tribe has waged a two-front war to obtain recognition—one front in Congress and one in the administrative process.  For decades, NARF has represented the Tribe in the administrative process and gathered crucial information used in the Congressional effort, which was led by Josh Clause (Clause Law P.L.L.C.). The two efforts complemented each other, and we are thrilled that we were able to support the Tribe's ultimate success.
In 1978, the Department of the Interior established regulations governing the federal recognition of Indian tribes. The Little Shell Tribe sent a letter in 1978 indicating an intent to proceed under the regulations. The process required extensive historical, genealogical, and anthropological evidence of a tribe's continuous existence as a governing body over time. Little Shell submitted over 60,000 pages of documentation in support of its recognition. NARF represented the tribe throughout these years' of effort. Thousands of attorney hours were invested in fulfilling the regulations and  experts were hired to collect and confirm the required anthropological evidence.
With the collected evidence in-hand, the Tribe received a favorable preliminary finding in support of its federal recognition. However, subsequently, that finding was reversed—even though no adverse evidence had been presented. To accommodate a convoluted and broken administrative process, extensive revisions were made to the recognition regulations. The Tribe has been working to resubmit under the new regulations.
Thankfully, given the recent Congressional action, that effort is no longer necessary. NARF congratulates the Tribe on its success and thanks them for the opportunity to serve them for these many decades.
More blog posts