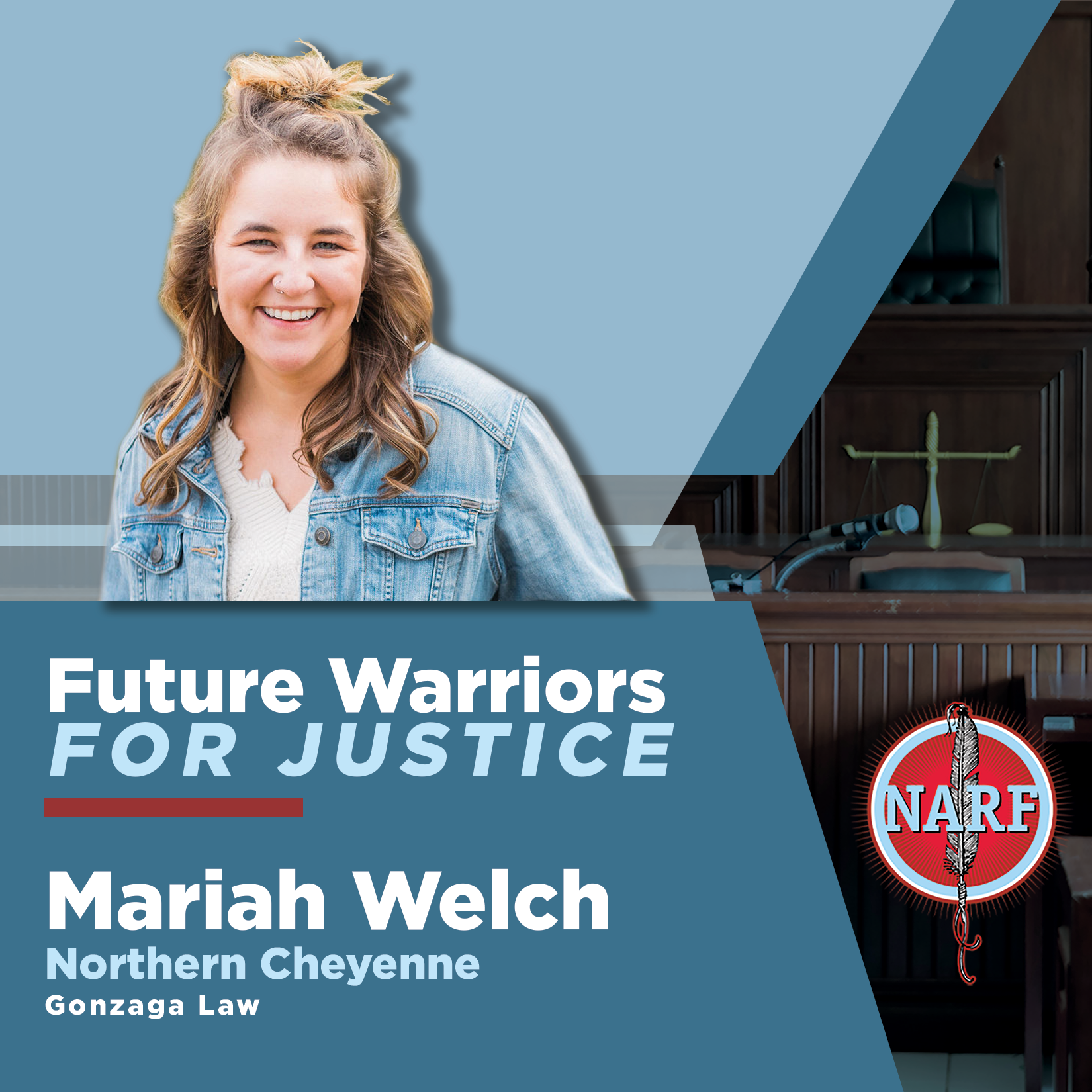 Mariah Welch (Northern Cheyenne) is a law clerk with the Washington, DC, office. She grew up in Billings, Montana, and was raised by a civil rights activist mother and a union working father. Mariah attended the University of Montana where she received her Bachelor of Arts in Political Science and Women's Gender and Sexuality Studies.
While attending the University of Montana she served as the Vice President of the Associated Students of the University of Montana and the President of the Montana Associated Students, which serves as the sole body to represent over 40,000 students in the Montana University System. She also served as the youngest board member nationally of a Planned Parenthood affiliate.
Starting at the age of eight, Mariah started volunteering with political campaigns and organizing social movements which brought her to law school. After seeing the important work being done to engage the public in decision making, she took the plunge to attend Gonzaga Law in order to address inequalities present in our system.
While attending Gonzaga Law, Mariah has served as the Social Justice Chair for the Gonzaga Law Student Bar Association – where she has organized a month program of events to bring awareness and education to Missing and Murdered Indigenous Women and Two Spirit and she has founded the first food pantry on Gonzaga campus aiming to assist fellow law students facing food insecurities. She has also acted in the role of legal intern in the Gonzaga Indian Law/General Practice Clinic and has served as a legal intern with ACLU of Montana.
Mariah feels strongly about the importance of the work done at NARF and is thrilled to join the team for the summer!
More blog posts