On September 7, 2018, The US Department of Interior, through its Assistant Secretary Tara Sweeney, issued a letter to  Cedric Cromwell, Chairman of the Mashpee Wampanoag Tribe, advising him of their decision to revoke the official recognition of land taken into trust for the Tribe, which had been granted by the Obama administration in 2016.  The letter stated in part: "…the Tribe does not qualify under the IRA's first definition of 'Indian.' Nor does it qualify under the second definition, as that definition has been interpreted by the United States District Court for the District of Massachusetts."
NARF is appalled by this unsupported and unsubstantiated decision, and we are extremely concerned about its immediate effects on the Mashpee Wampanoag people and what this signals long term for all tribes.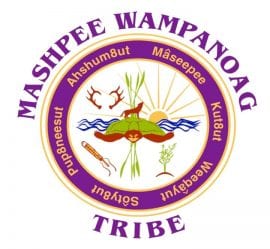 Clearly Ms. Sweeney's basis for disqualifying the Mashpee Wampanoag Tribe as "Indian" is flawed and patently incorrect.  Western scientific evidence has shown that the Mashpee's ancestors have lived on Cape Cod for at least ten thousand years, with Mashpee oral histories putting them in the area since time immemorial. There are vast historic records documenting the Mashpee Wampanoag Tribe's continued existence as a distinct sovereign nation made up of Native peoples who have always identified themselves as Mashpee Wampanoag from their earliest contact with the English colonists of the Massachusetts Bay Colony in the early 1600's right up to today.
Furthermore, the notion the Tribe was not under federal jurisdiction in 1934, the year the Indian Reorganization Act was passed and as such, the Mashpee Wampanoag did not qualify as "Indian" under the federal definition of the term is equally absurd.  The Mashpee Wampanoag Tribe has provided the Department of Interior with clear and convincing evidence of the United States exercising federal jurisdiction over the Tribe well before the 1934 Act—yet this evidence apparently was ignored by the Department of Interior when it rendered its decision.
The Native American Rights Fund has represented the Mashpee Wampanoag Tribe since the 1970s and worked continuously with the Tribe on their federal recognition, which they obtained in 2007.  In his response to the Department of Interior's decision, Chairman Cromwell stated: 
I am asking people of good will and all those concerned with justice for the indigenous people of this land—the first Americans—to stand with us in calling on Congress to protect our reservation and ensure we don't become the first Tribe since the dark days of the Termination Era to lose its land.

NARF joins with Chairman Cromwell in his plea for justice.  We demand that Congress right this egregious wrong perpetrated against the Mashpee Wampanoag Tribe and its citizens and act accordingly. Recognize the Mashpee Wampanoag Tribe as a Tribe that was under federal jurisdiction before 1934 and put the Mashpee Wampanoag homelands back into trust.
More blog posts