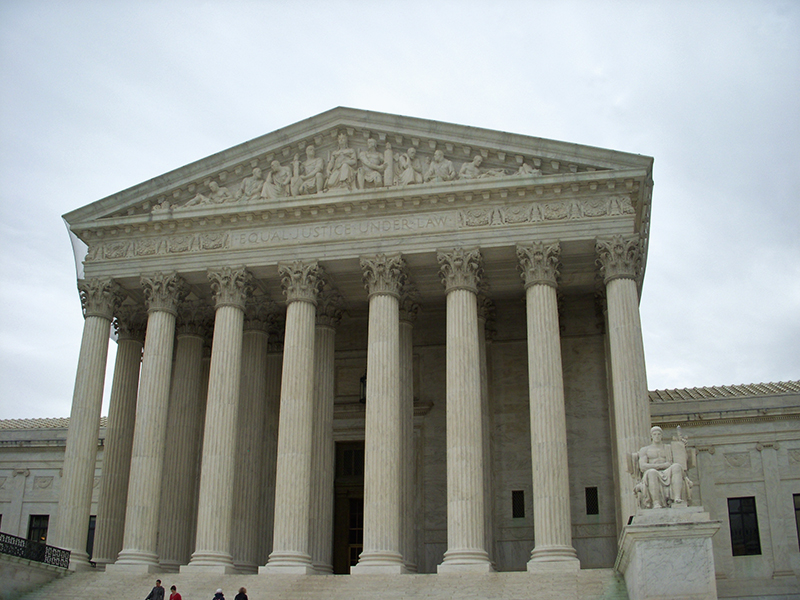 On June 27, 2023, the U.S. Supreme Court ruled in Moore v. Harper that state courts are an essential part of our system of checks and balances to protect voters from legislative overreach. This is especially important to Native voters who rely on state courts to counteract state legislation that disenfranchises Native communities.
In this case, a small group of state legislators made a blatant power grab, arguing that there should be no restrictions or oversight of how they administer and apply laws around federal elections. Their radical Independent State Legislature Theory would have upended the American system of checks and balances and allowed state legislators to manipulate and undermine election integrity without consequence.
In Moore v. Harper, the Native American Rights Fund (NARF) submitted an amicus curiae brief along with 14 other organizations committed to combatting discrimination and inequality. The brief explained that for voters—especially voters of color—state courts and state constitutions provide essential protections from state voting laws that might seem neutral, but in fact discriminate against a particular group of voters. State courts are an essential tool for Native American voters who are contesting unjust state laws that restrict their right to vote.
"This decision recognizes the crucial role of state courts in protecting voters' constitutional rights. Checks and balances are at the core of American democracy. There have been many cases, past and present, where state laws appeared nondiscriminatory on their face, but in fact they have made it harder—if not impossible—for Native voters to register and vote. Today's decision reaffirms state courts as an absolutely essential tool for voters who are disenfranchised by discriminatory state laws and policies," explained NARF Staff Attorney Jacqueline De León.
"This decision was a win for Native voters and all voters. We must not allow politicians to continue to grab power away from the people. Native voters already fight tirelessly to overcome obstacles designed to take away their voice. This sort of illegal attempt to destroy checks and balances is nothing but a move on the part of those in power to stay in power, despite the will of the people," said NARF Executive Director John Echohawk.
More blog posts