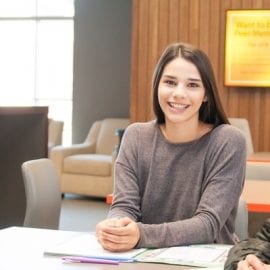 At NARF, we are dedicated to supporting the next generation of Indian law lawyers. One way we do this is through our Law Clerk Program. Today, we feature Nakoma Hazlett, a summer law clerk for our Boulder, CO, office.
Nakoma is a rising third-year (3L) law student at the University of Oklahoma College of Law where my focus has been on Federal Indian Law. This past spring she competed in the National Native American Law Student Association (NALSA) Moot Court Competition in Berkeley, California, and interned with the Oklahoma Indian Legal Services.
Before law school, Nakoma attended Oklahoma State University, where she graduated with a degree in Business Management. That choice of major reflects Nakoma's interest in business corporations and her desire to seek a career within the tribal corporation sector.
Nakoma is a member of the Chickasaw nation, and is part Choctaw, Seminole, and Creek.
Welcome, Nakoma!
More blog posts