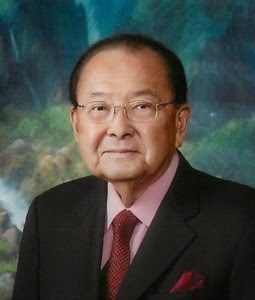 Senator Daniel K. Inouye (1924-2012)
This Thursday, May 15, NARF Executive Director John E. Echohawk will speak at the National Museum of the American Indian's (NMAI) Symposium, Looking to the Future: The Life and Legacy of Senator Daniel K. Inouye.
Senator Daniel K. Inouye (1924–2012) was the former Chairman and Vice Chairman of the U.S. Senate Committee on Indian Affairs and one of the founders of NMAI. A person deeply grounded in values, community, and family, Daniel Inouye's myriad accomplishments include, among others, legislation and support for strengthening Native sovereignty, treaties, governance, economic development, education, and health care. Distinguished speakers who knew Senator Inouye and his work will reflect on his many contributions to the well-being of Native America. They will look to the future to build upon the foundation of the Senator's legacy and carry forward his work for the benefit of future generations of Native people.
To review time and location details and the symposium agenda, click here. To watch the live symposium webcast on Thursday, click here.
More blog posts