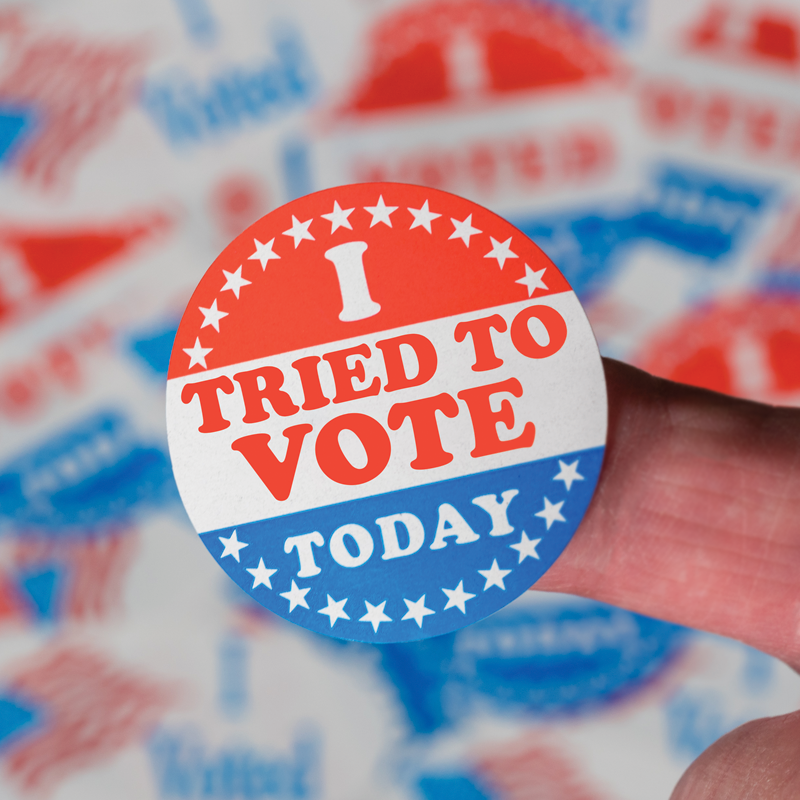 On June 20, 2016, seven Native American voters in North Dakota moved the North Dakota federal district court to enjoin North Dakota's recently enacted strict voter ID law and to reinstate the voter identification procedures that were in place before the new laws.  Earlier this year, the same voters filed suit under the Voting Rights Act and the U.S. and North Dakota Constitutions challenging North Dakota's voter ID law on the grounds it disproportionately burdens Native Americans and denies qualified voters the right to vote.
North Dakota House Bills 1332 and 1333 put in place the most restrictive voter ID law in the nation. North Dakota voters are now required to present one of only four qualifying IDs with a current residential address printed on it in order to vote. Before enactment of these laws, North Dakota required a poll clerk to request an ID, but a voter without one could still vote if the clerk vouched for their qualifications or the voter signed an affidavit of identity. While other states also have voter ID requirements, North Dakota is the only state without a fail-safe provision. Additionally, North Dakota's list of acceptable IDs is much more limited than other states, which allow U.S. passports and military IDs to be used.
"What we are asking for is the same proven, high-quality election system that was in place before the new voter ID law" said Matthew Campbell, Staff Attorney with the Native American Rights Fund. "North Dakota's voting laws were more voter friendly before the recent legal changes, and under those laws voter fraud was virtually non-existent. We want to ensure that everyone that is qualified has the right and the opportunity to vote—particularly Native Americans," Campbell continued.
More than 72,000 voting eligible citizens in North Dakota lack a qualifying ID to be able to vote, according to the Plaintiffs. That includes 7,984 Native Americans, or 23.5% of the total voting eligible Native American population (as compared to only 12.0% of the non-Native Americans that lack a qualifying ID). For Native Americans who face high levels of poverty and lower access to transportation, the burden to travel, in some cases, more than 120 miles round trip to obtain a state ID is substantial.
The plaintiffs are represented by the Native American Rights Fund (NARF), Richard de Bodo of Morgan, Lewis & Bockius LLP, and Tom Dickson of the Dickson Law Office. NARF won important Voting Rights cases in Alaska in 2010 and again in 2015, establishing that the State of Alaska should be required to provide greater language assistance to voters who speak Alaska Native languages.
More blog posts