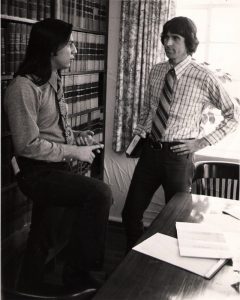 When Native people, allies, and visionary funders worked together to create the Native American Rights Fund in California in 1970, the team decided that to create an effective national legal defense for Native people, the organization needed a central location. "Due to longstanding inequities, our people were too poor to hire lawyers," said NARF Executive Director John Echohawk.
"We realized pretty quickly that we needed to be able to travel to Native people, it did not make sense to force them to travel to NARF. We chose to establish headquarters in Colorado in 1971, due to the geographically central location and the convenience of the Denver airport. It allowed us to travel to meet with clients or represent them in whichever court they needed," said Echohawk.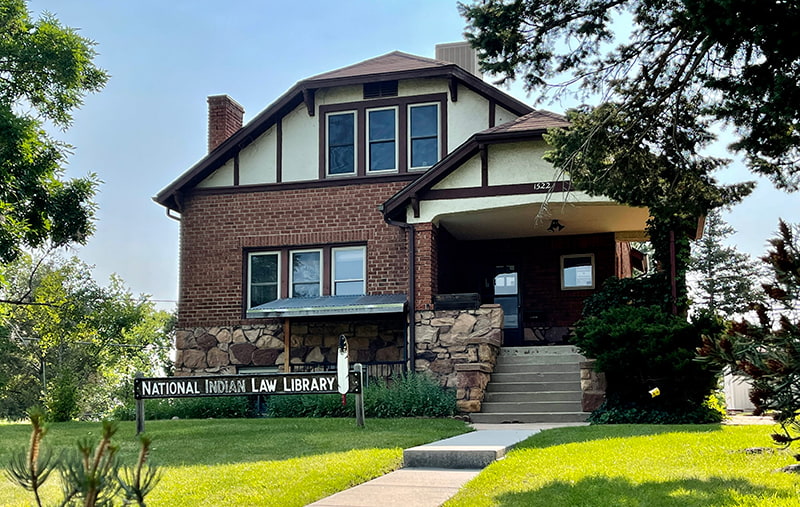 Support from tribal clients and donors allowed NARF to lease and eventually purchase two former fraternity house buildings at 1506 and 1522 Broadway, next to the University of Colorado in Boulder. The main building, at 1506 Broadway, had two floors of dorm rooms that NARF could use for office space, a basement for storing legal pleadings, and a main floor for meetings and a small legal research library.
The transition from run-down fraternity house to efficient office space would take several years. In the smaller building, next door, NARF eventually created a home for the National Indian Law Library. Over the next fifty years, NARF called those buildings home.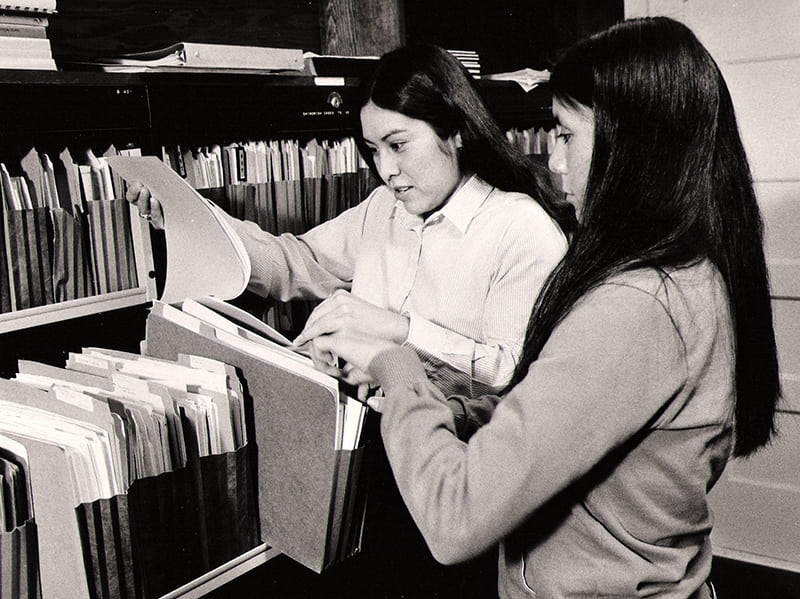 "Our Native-led Board and all of us at NARF have a lot gratitude to the generations of people who have worked with and for NARF at our first headquarter buildings on Broadway over the years. We also are thankful to everyone who made a donation over the years. That support allowed us to work for our tribal clients and kept a roof over our head," said Echohawk. It is that support that now allows NARF to expand its services and finally move into a larger office space a mile across town.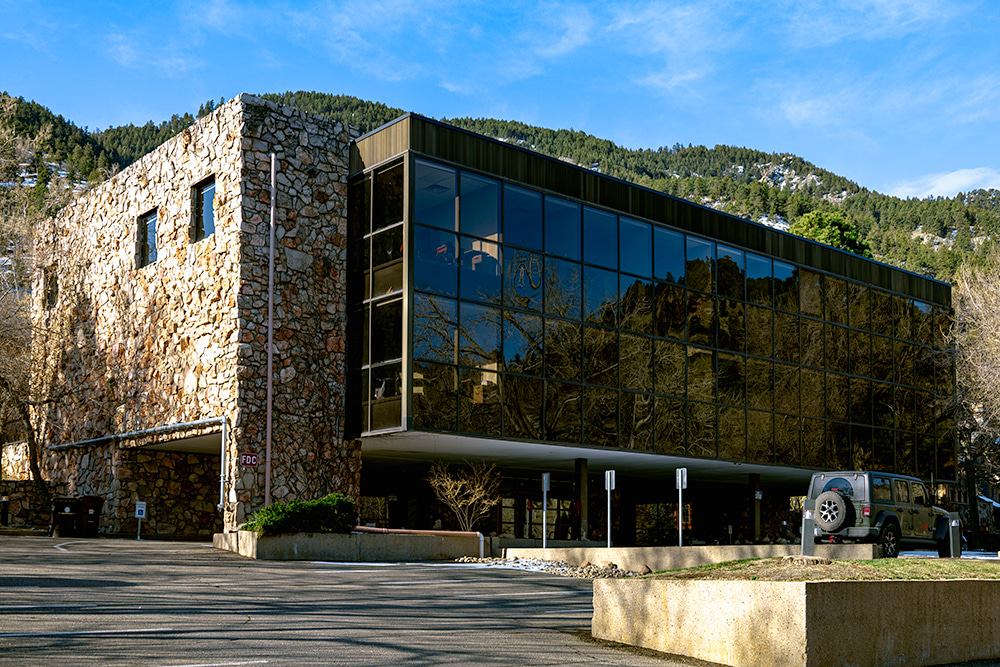 "The Broadway buildings were NARF's first home and have supported our NARF family for decades. While they aged and became too small to meet our needs, we made do. We will miss working at our first location, but I am so pleased we will be able to move to a bigger office space at 250 Arapahoe," said NARF Deputy Director Matthew L. Campbell. "This new-to-us building at the foot of the Flat Irons will be an ideal place for NARF to continue to defend Native rights for future generations."
Please update the address for NARF's Boulder headquarters in your address book to:
Native American Rights Fund
250 Arapahoe Ave
Boulder, CO 80302-5821
More blog posts