In this challenging year, many of you have supported those in need through nonprofits like the Native American Rights Fund (NARF). As always, thank you for everything you do.
As you consider your charitable year-end giving and tax preparation for next year, a gift of cash may not be practical. You may want to consider options that will allow you to receive tax benefits from your charitable giving: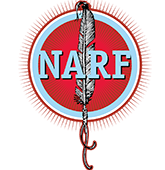 To explore the options above, please visit: https://plannedgiving.narf.org. If you would like more information on any of these end-of-year planning strategies, please contact plannedgiving@narf.org to discuss ways to meet your needs and goals.
More blog posts