Rebecca Caro Cohen is a rising third-year at the James E. Rogers College of Law pursuing certificates in Indigenous Peoples Law & Policy and Environmental Law, Science & Policy. She grew up in the Catskill Mountains of New York but has called Arizona home since 2012. She will be interning in our Boulder office this summer.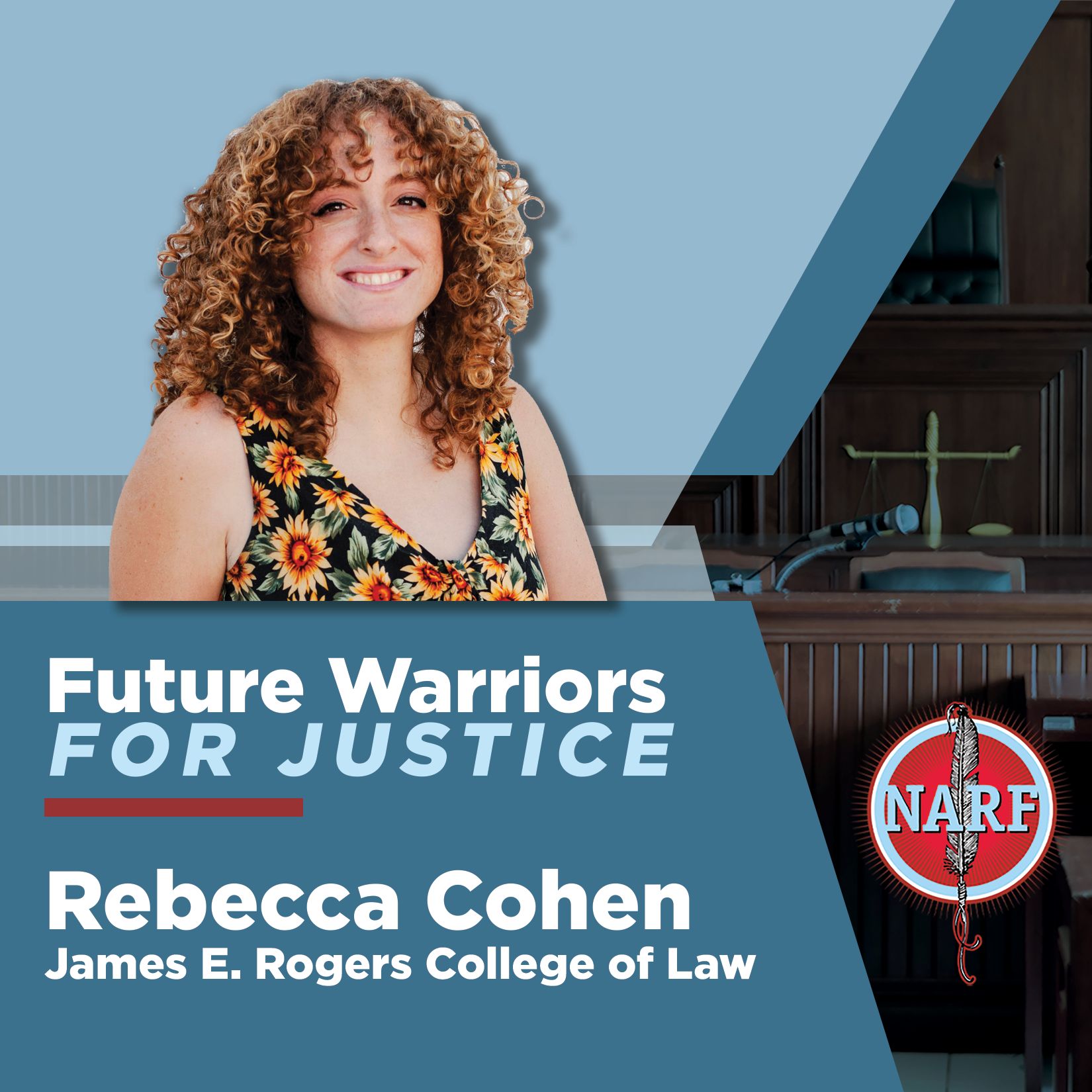 Rebecca graduated from Harvard College with a Bachelor's Degree in American History and Literature. She spent many years working as an educator and college and career counselor on the Tohono O'odham Nation, and is one of the co-founders of Indivisible Tohono, a grassroots community organization that provides education on political issues and opportunities for civic engagement to tribal members. In 2020, she served on the campaign communications team for Pima County Recorder Gabriella Cazares-Kelly, helping to share her platform of protecting voting rights for Native Americans and other historically disenfranchised communities.
At the University of Arizona, Rebecca served as the Public Relations Director of the University of Arizona NALSA and now serves as executive editor of the Arizona Journal of Environmental Law and Policy. She participates in the International Human Rights Advocacy Clinic which is currently providing support for the United Nations Special Rapporteur on the rights of indigenous peoples, José Francisco Calí Tzay. She is also a member of the Jewish Law Students Association and the National Lawyers Guild. Rebecca hopes her law degree will help her become a more effective advocate for indigenous peoples, indigenous self-determination, and the protection of indigenous lands and waters in the United States and globally.
More blog posts