September 4, 2014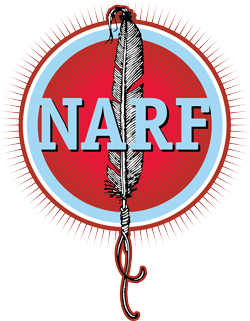 It has recently come to the attention of the Native American Rights Fund, also known as NARF, that a group variously calling itself "Native American Redskins Fans" and "Native American Redskins Family" is improperly holding itself out as "NARF," in support of the continued use of the racially derogatory name used by the Washington D.C. National Football League franchise, and against which NARF has long battled.
This cynical use of NARF's trademark has caused confusion both inside and outside of Indian Country, and NARF would like to set the record straight: NARF does not advocate, nor has it ever advocated, for the use of the name used by the Washington NFL football team.
For over twenty years, NARF has publicly denounced use of the name, supporting and participating directly in various legislative and litigation efforts to put an end to use of this offensive name. "Race-based stereotyping and behaviors in sports persist today," said John Echohawk, NARF's Executive Director, "including, in particular, the racially derogatory name of the 'Washington Redskins' professional football organization. NARF has long worked, and will continue to work, to put an end to this racial slur masquerading as a team name."
Having been publicly known as NARF for over 40 years, NARF's superior legal rights to use its name and trademarks (and to exclude others from doing so) cannot be questioned, and NARF will use all means available to protect its name from misappropriation by others.  Legal counsel representing NARF have sent cease-and-desist letters demanding a halt to this infringement on a website misappropriating its "NARF" trademark, and reserving NARF's rights to take legal action.
More blog posts