Yesterday, the Cheyenne River Sioux Tribe filed suit against President Donald Trump, Chief of Staff Mark Meadows. Dr. Deborah Birx, and other federal officials for abusing federal authority to force the Tribe to dismantle health checkpoints the Tribe uses to screen people for COVID-19 coming onto their reservation in central South Dakota. The White House and the Bureau of Indian Affairs began a campaign against the health checkpoints after South Dakota Governor Kristi Noem appealed to Trump for help in her fight against the Indian tribe. NARF's client, the Rosebud Sioux Tribe issued the following statement: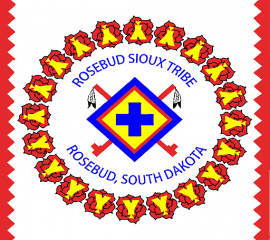 Statement of Rosebud Sioux Tribe President Rodney M. Bordeaux on Cheyenne River Sioux Tribe lawsuit against President Trump and other federal officers
On behalf of the Rosebud Sioux Tribe, we stand with and support our relatives at the Cheyenne River Sioux Tribe. Cheyenne River's June 24 complaint demonstrates the latest of several challenges that our people have faced when dealing with those in power within the federal government. The transcripts show the lengths that this administration is willing to go to undermine Cheyenne River's efforts to protect its people in the midst of a global pandemic. All Tribal Nations should take note of this politically motivated tactic.
It is not lost on us that Governor Noem and her administration started with threats against Cheyenne River and our relatives to the West, the Oglala Sioux Tribe, but was unprepared to follow-up with her threats. As must have become apparent, the history and the law is not on her side.  She had no choice but to try to get the federal government to force us to be "good Indians."
The Rosebud Sioux Tribe has tried to work with the State of South Dakota on several projects as neighbors and not as adversaries.  However, the governor has done many things that show her continual lack of respect for tribal sovereignty and the plight of our tribal members. Among those things are the riot-boosting laws that were meant to silence our people protesting the KXL pipeline and her continued support of the construction of the pipeline during a global pandemic.
We are disappointed that neither the federal government nor the state of South Dakota are applauding and supporting our efforts to protect our people, but instead choose this period of time to worry about health checkpoints.
We condemn the actions of President Trump, his Chief of Staff, Assistant Secretary Tara Sweeney, and others during this very troubling time.  We offer our support to the Cheyenne River Sioux Tribe and others who seek to protect the health and the welfare of their people.  We believe that an attack on tribal sovereignty impacts all tribes and we encourage others to act in support of the Cheyenne River Sioux Tribe's fight.
See also the Oglala Sioux Tribe's statement in support of the Cheyenne River Sioux Tribe→
More blog posts