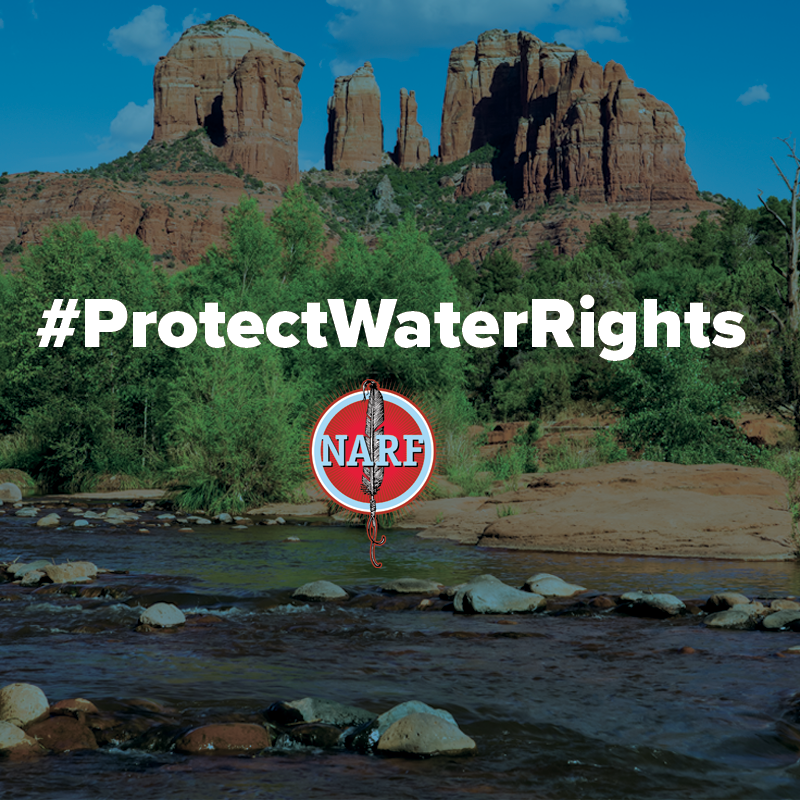 On Feb. 8, 2023, 37 tribal governments, the National Congress of American Indians (NCAI), the Affiliated Tribes of Northwest Indians, and the San Luis Rey Indian Water Authority filed an amicus brief in support of the Navajo Nation in Arizona v. Navajo Nation. The brief urges the United States Supreme Court to respect the Winters water rights doctrine—which the Court established 115 years ago—and enforce the Tribe's trust relationship with the United States with respect to water for the Navajo Reservation. In the Winters decision, 207 U.S. 564 (1908), the Court recognized that when the United States creates an Indian reservation, it also reserves the water necessary to fulfill the purposes of the reservation.
"In creating a reservation, the federal and tribal governments understood that adequate water is essential to the purpose of a homeland. This has been settled law for over a century and it is absolutely the case for the Navajo Nation," explained University of Arizona Rogers College of Law Tribal Justice Clinic Director Heather D. Whiteman Runs Him.
The Court repeatedly has affirmed the Winters doctrine. Lower federal and state courts consistently have relied on the Winters doctrine to resolve water resource management issues across the arid American West. And, in dozens of negotiated water rights settlements, many of which were approved by Congress, the Winters doctrine has provided certainty in confirming and allocating water rights for tribal and non-tribal water users.
"We urge the Court to respect the well-established right of tribal nations who ceded millions of acres of land to the United States to have the United States protect the water needed for the remaining land that was reserved for tribal homelands. The federal government long has recognized its legal and moral obligations to fulfill its trust relationship with tribes, including the Navajo Nation," said Native American Rights Fund Staff Attorney Morgan E. Saunders.
The amicus brief was filed by Professor Whiteman Runs Him; Professor Monte Mills, Native American Law Center at the University of Washington School of Law; Professor Dylan R. Hedden-Nicely, University of Idaho College of Law; and John Echohawk, Steven C. Moore, David L. Gover, Ada Montague Stepleton, Joe Tenorio, Morgan E. Saunders, Wesley James Furlong, and Sydney Tarzwell at the Native American Rights Fund.
The Supreme Court will hear oral argument in Arizona v. Navajo Nation on Monday, March 20, 2023. Find case documents at the Tribal Supreme Court Project website.
More blog posts