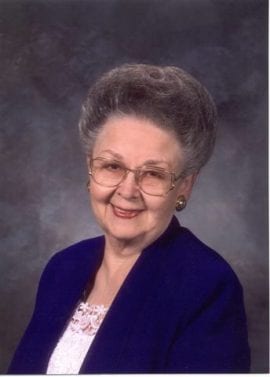 On April 11, 2017, Sue Shaffer, former Tribal Chairwoman and member of the Cow Creek Band of Umpqua Tribe of Indians walked on to the spirit world. The Tribe, which is located in Canyonville, Oregon, not only lost a beloved tribal member and leader, Indian country lost an inspirational icon as well.
Sue Shaffer was born in 1922. Sue recalled that some of her earliest memories were of meetings regularly held by the seven original Cow Creek families. Sue's mother used to keep notes from these meetings dating back to the early 1900's and into the 1920's. Sue eventually went on to take meticulous notes at these meetings, beginning in 1939, when as a teen-age girl she was appointed tribal secretary. It were these notes that helped lay the groundwork for the Tribe's restoration in 1982.
Sue always worked tirelessly as an advocate for the Tribe and its members. After the Tribe's federal recognition status was restored, she continued to fight for the Tribe's economic success and growth of its land base. Her tenacity and "never give up, never give in" attitude helped the Tribe establish several successful Cow Creek Tribal businesses which includes the Seven Feathers Hotel and Casino Resort and the growth of the Tribe's land base to over 4,000 acres.
Chairwoman Shaffer was a true warrior. She was a staunch defender of the concept of tribal sovereignty and Native rights for all of Indian country, not just for her Tribe. During her tenure as Tribal Chairwoman from 1983-2010 Sue not only served her tribe, she also served Indian country (she served as a delegate to the National Congress of American Indians and the Affiliated Tribes of Northwest Indians) and her local community outside the Tribe as well. One of the positions Sue held was that of Board member of the Native American Rights Fund, (NARF).
NARF is the oldest Native legal organization that fights for the rights and protects the sovereignty of Native nations and peoples. Chairwoman Shaffer brought to NARF her "warrior spirit" and helped guide the organization during her tenure. Chairwoman Shaffer knew first-hand that "sovereignty was not free." She was a firm believer in NARF's mission and had a keen understanding that the battles being fought on behalf of Native nations needed to be fought by attorneys who were well-trained and understood the complexities of Indian law, so they could navigate the often treacherous waters of the state and federal legislatures, and the courts. She also was well-aware that the more victories Indian country won, the greater the attacks would be on our sovereignty and status as independent Native nations.
During her lifetime, Chairwoman Shaffer was a staunch supporter of NARF and our work. Today, the Cow Creek Band of Umpqua Tribe of Indians continue to support NARF and our work. After Chairwoman Shaffer's passing last year, the Tribe and NARF decided that one of the best ways to honor Chairwoman Shaffer's love for her Tribe and Indian country was to help instill her passion for Native rights and fighting spirit in other "Modern Day Warriors." To this end, we are honored to announce the establishment of a scholarship for law students who are interested in the practice of Indian law. The Sue Shaffer Memorial Summer Law Clerk Scholarship will help ensure that up-and-coming Indian law attorneys get the right training to carry on the fight for Native rights. Who better than NARF—the Native law firm that was instrumental in establishing the field of Indian law—to instill the kind of drive and perspective needed by todays Indian law attorneys through our Summer Law Clerk Program.
The NARF Summer Law Clerk Program was established in 1970—the same year NARF was founded. The cost of defending the rights of Native peoples continues to increase. Each year NARF hosts six to eight summer law clerks in our three offices. The law clerks are exposed to current issues in Indian law by researching and discussing with attorneys the legal implications and merits of the issue(s) at hand. This process allows each law clerk to develop a solid understanding of Indian law and policy and provides practical experience in Indian law that helps to develop strong Indian law attorneys and advocates. Many former NARF clerks are now working for tribes, national nonprofits, and prestigious universities. Other alumni from NARF's law clerk program hold prominent positions in government or are employed by private law firms around the country. These former clerks are directly making a positive impact on federal policy and laws, and thus are positively impacting all of Indian Country.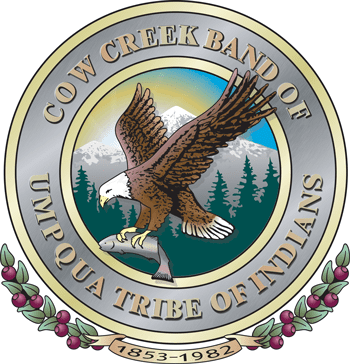 Our heartfelt thanks and gratitude goes out to the Cow Creek Band of Umpqua Tribe of Indians for establishing the Sue Shaffer Memorial Summer Law Clerk Scholarship. This scholarship will allow Chairwoman Shaffer's spirit and love for her Indian people to live on through the Indian law attorneys who will benefit from the Tribe's generosity, love, and respect for their beloved Tribal leader.
More blog posts