Locals, outdoor enthusiasts and storytellers attending the Sundance Film Festival in January 2023 learned about the fight to protect Bears Ears National Monument, Grand Staircase-Escalante National Monument, and other public treasures. Former Zuni Pueblo Lt. Governor and Co-Chair of the Bears Ears Inter-Tribal Coalition Carleton R. Bowekaty (Zuni) explained what the unique Utah land formation means to Native peoples.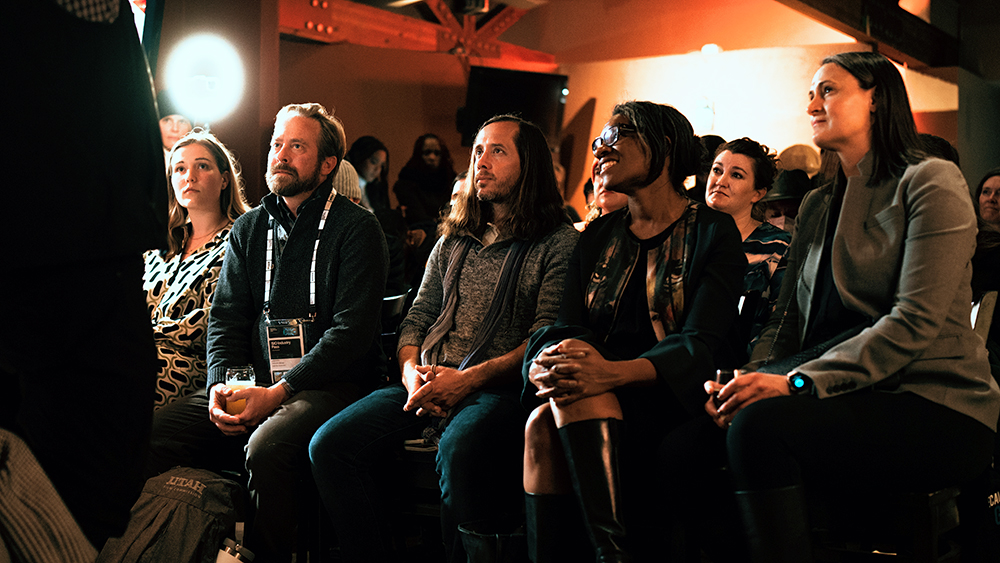 "In recent years, some individuals in the United States have acted as if truth no longer exists and that taking whatever you can grab will be tolerated. They acted as if merely stating something made it true, and as if a person could violate the law and face no consequences. As Native people, we have faced this mindset before.
In 2016, then-President Donald Trump proclaimed he had split the Bears Ears National Monument in Utah into two smaller pieces. No law gave him the authority or power to do this."
– Carleton Bowekaty
(Salt Lake Tribune, 1/20/23)
Surrounded by the beauty of the Utah mountain landscape, evening panel attendees had the chance to ask questions and be enthralled by first-hand accounts of the battle to protect Bears Ears. For those not able to attend the Earth-Justice-sponsored panel, Bowekaty penned an op-ed that the Salt Lake Tribune published the same day.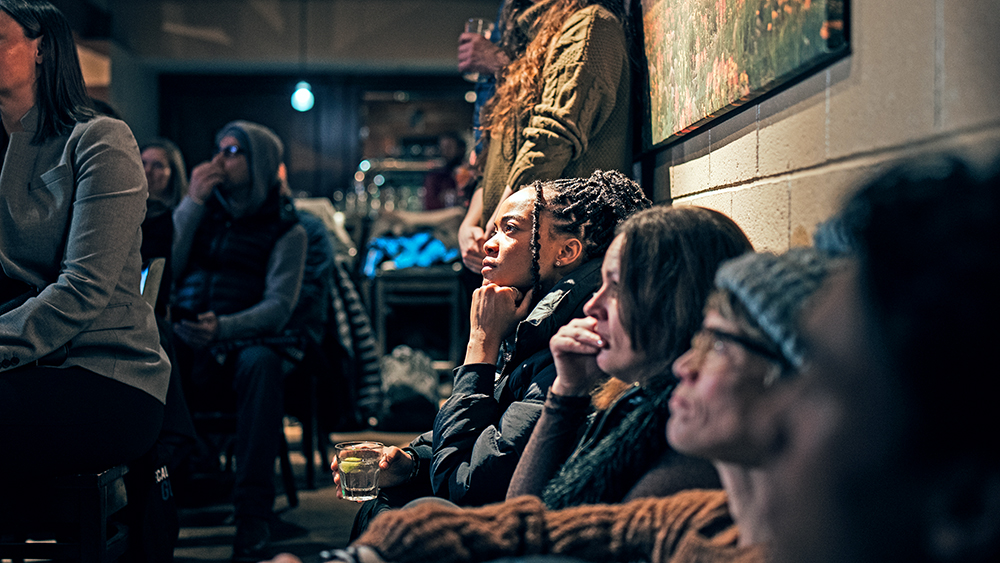 Kavi Peshawaria (@kavipictures) provided the powerful photos from the event.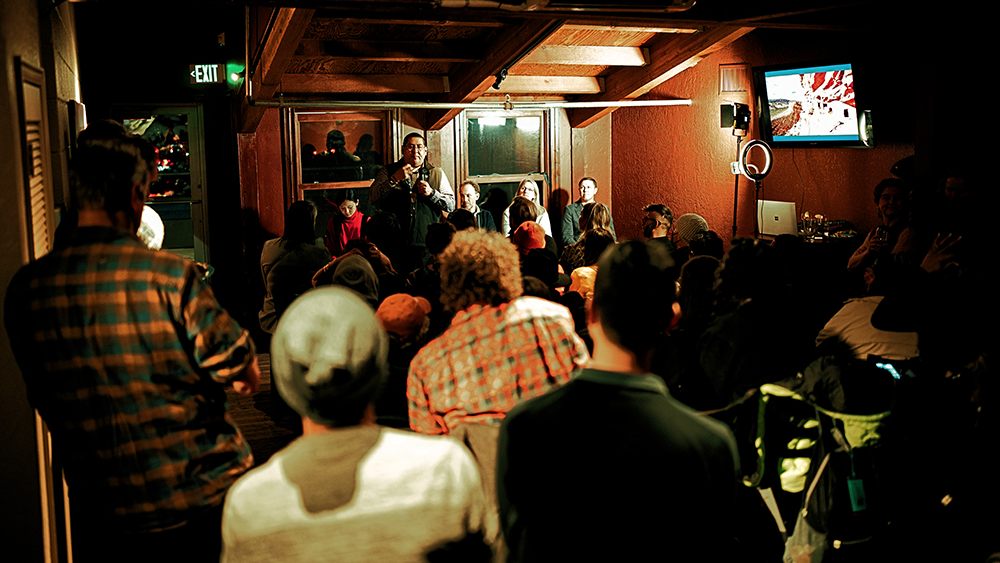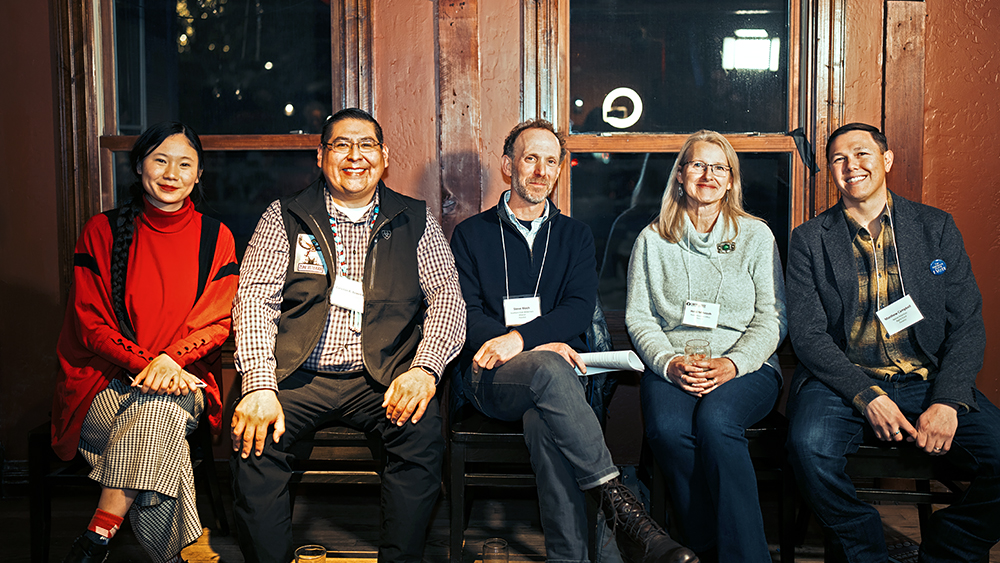 The evening panel also included Native American Rights Fund (NARF) Deputy Director Matthew Campbell, Southern Utah Wilderness Alliance Legal Director and Attorney Steve Bloch, and Earthjustice's Rocky Mountain Office Managing Attorney Heidi McIntosh.
Read: "Save your chance for a connection at Bear Ears"
More Photos from the Panel: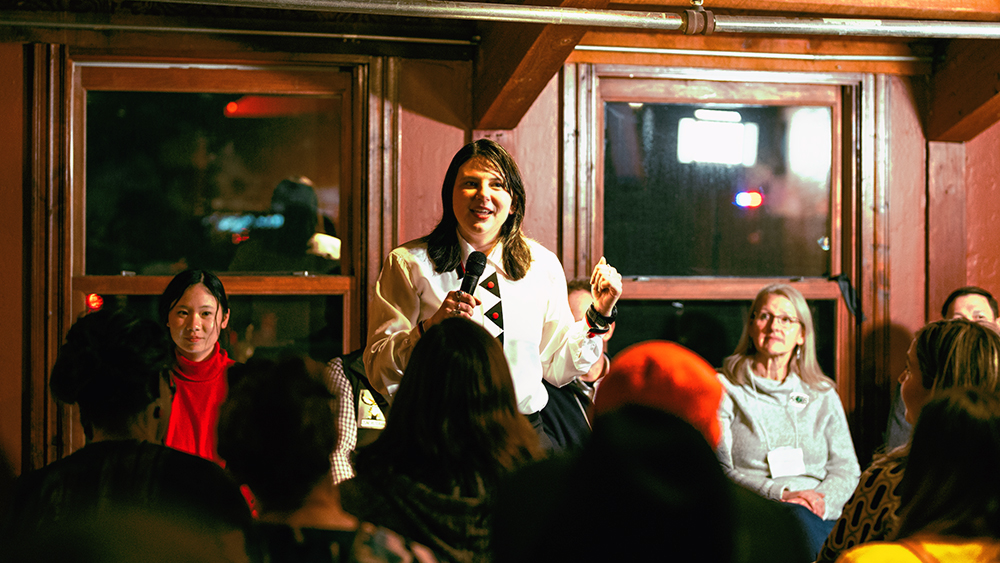 Learn More About The Battle to Protect Bears Ears
More blog posts