While the Standing Rock and Cheyenne River Sioux Tribes fight the Dakota Access Pipeline in the federal court system, individual protestors from the Standing Rock protests are fighting their own battles in court. For us, as a nation, these water protector cases pose a question of freedom of speech and right to peaceful protest. For the individuals fighting these cases, it is a matter of life and livelihood.
That is why I wanted to introduce you to the Water Protector Legal Collective. They are doing great work for the women and men who took part in the protests and personally took a stand against the Dakota Access Pipeline. If you believe that these peaceful protestors and water protectors deserve experienced, effective criminal defense lawyers, please take a moment to read below about the Legal Collective and how they are helping those who put themselves on the front line to protect our water and life.
As always – thank you for all that you do.
John Echohawk, Executive Director, Native American Rights Fund
---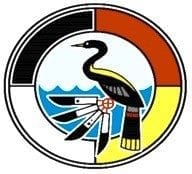 The Water Protector Legal Collective (https://waterprotectorlegal.org/) is the on-the-ground legal support for the Dakota Access Pipeline resistance at Standing Rock. We are 100% committed to making sure every Water Protector arrested in these peaceful protests have the best legal defense possible. Our working model is to Leave No Woman or Man Behind!
There were 831 cases in ND state courts and 7 cases in federal court. We have also filed one class action case and are developing up to six civil cases. Since the state arrests have been prosecuted in 2017 we have been very successful at showing the unfairness of the arrests and the peaceful nature of the protest. To date, more than 400 cases have been closed or dismissed with only 10 convictions.
| | |
| --- | --- |
| Closed or Dismissed Cases (403 total) | |
| Dismissed | 289 |
| Pleas or pre-trial diversions | 105 |
| Convictions | 10 |
A key part of our success is bringing in experienced, effective criminal defense lawyers from out of state. The bias in North Dakota against these peaceful protesters is immense. Our attorneys force the state to prove their case and challenge local court-appointed defense attorneys to fight for their clients.
The state, however, is pushing back. On September 11, judges hearing the cases petitioned the ND Supreme Court to restrict our use of out-of-state attorneys. The ND Supreme Court will decide in a few weeks.
We need your help to continue this important work. Please contribute to Water Protector Legal Collective at https://waterprotectorlegal.org/.  Thank you for your support.
More blog posts