We are very excited to welcome new staff to the NARF family. This summer, we had three additions to our team: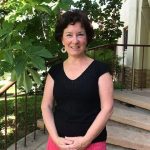 Most recently, Patrice H. Kunesh joined our Colorado office as the major gifts officer on our development team.
Of Standing Rock Lakota descent, Patrice is a nationally recognized thought leader and advocate, well known for influencing and inspiring cross-sector leaders to create inclusive economic systems, particularly with Native communities.
Samantha Kelty joined us as a staff attorney based in the DC office. Samantha's focus is on voting rights litigation and eliminating barriers to voting faced by Native Americans.
Samantha started her career at DNA-People's Legal Services representing low income clients in public interest matters, after which she was in private practice for over 15 years representing tribal schools and other tribal entities in employment, administrative litigation defense, and other general counsel services.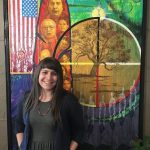 Megan Condon recently accepted a position as a staff attorney in our Alaska office, but we have been lucky enough to work with Megan for several years now. Megan joined the Anchorage office as the Alaska fellow in 2018. While in law school, she served as a law clerk in our Boulder office. Her work at NARF focuses on protecting tribal natural, cultural, and subsistence resources.
More blog posts