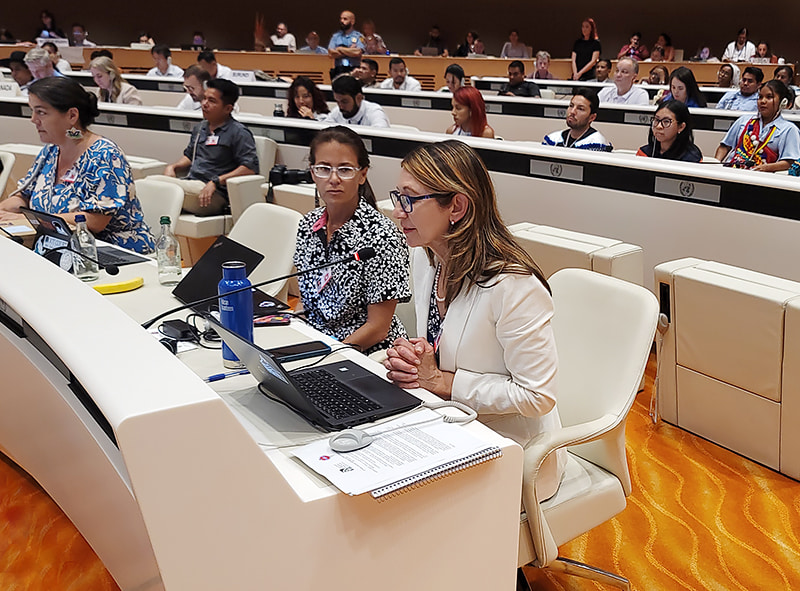 To ensure tribal governments can protect their traditional medicinal knowledge and other traditional knowledge associated with the use of genetic resources, the Native American Rights Fund (NARF) advocated at United Nations proceedings this summer. Alongside Indigenous advocates from around the globe, NARF helped gain participation for tribal governments in international intellectual property lawmaking.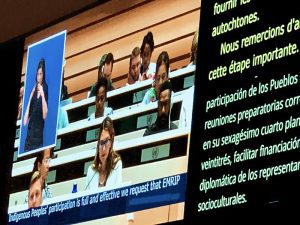 NARF advocated on behalf of the National Congress of American Indians for inclusion and funding for Native representatives to participate in the 2024 Diplomatic Conference to Conclude an International Legal Instrument for the Protection of Genetic Resources and Associated Traditional Knowledge. On July 14, 2023, the World Intellectual Property Organization member states voted to fund participation of 14 Indigenous representatives. As a result, two Indigenous representatives from each of seven sociocultural regions, including North America, will receive funding that will allow their participation in these international lawmaking negotiations in 2024.
"We welcome this positive development," said NARF Staff Attorney Sue Noe. "However further work must be done to ensure Indigenous Peoples' are able not just to attend, but are able to participate meaningfully in the negotiations. As the subject matter of the negotiations directly impacts the rights of Indigenous Peoples, WIPO Member States must act to ensure their full and effective participation, in accordance with the UN Declaration on the Rights of Indigenous Peoples."
The parameters of Indigenous participation in the Diplomatic Conference will be determined in a Preparatory Committee meeting taking place September 11-13, 2023, at the WIPO headquarters in Geneva, Switzerland. NARF will represent NCAI at the Preparatory Committee meeting and will continue to advocate within the World Intellectual Property Organization and other UN mechanisms for Indigenous Peoples' participation.
More blog posts