Protecting and preserving tribal water rights is a top priority for NARF.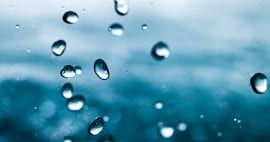 From Oregon to California to Kansas and across the Midwestern United States, many Native peoples have fought for decades to secure water that belongs to them. The United States Supreme Court in 1908 said that Indian tribes are entitled to sufficient water to make their reservations livable homelands.
But in state after state, non-Indian groups have developed most (if not all) of the water and left tribes literally high and dry. For decades, the federal government did nothing to protect the tribal interests. In fact, the government provided huge subsidies to develop the water for other's use, to the exclusion of tribes. Sadly, this continues to this day in too many places.
Mni Wiconi. Water is life.
When something as basic to human life—something as sacred to our tribes—as water, is under threat, we are called to do everything that we can. Tribes across the nation work tirelessly to maintain, restore, and protect their water rights, and we must help them to succeed.
Thanks to all of you who have petitioned the government to preserve tribal water rights and fund Indian water settlements.
For those of you who work in the field of water rights law, a reminder that this year is the biennial symposium on Indian Reserved Water Rights Claims.
However,  growing populations  in  the  West,  coupled  with  the  effects of  climate  change  and shrinking  water supplies,  mean  an  even  more  uncertain  water  future for tribes.  The ability of  tribal  governments  to  partner  with  neighboring communities  will  be  vital  to the  efficient  resource use. Of course, this  will  be  possible  only  when  the  existence  of tribal  rights  are recognized  and  respected  by  surrounding communities.
Donate now to support this fight for an essential life necessity and a sacred natural resource.

More blog posts