Today, the Tohono O'odham Nation and the Gila River Indian Community filed an amended complaint in the U.S. District Court for the District of Arizona adding three Native youth to their lawsuit challenging the proof of address requirements included in Arizona H.B. 2492. Under the new law, citizens who want to vote must provide proof of a physical address in an additional pre-registration process required for the first time ever in Arizona.
"When I become eligible to vote next year, the physical address requirements in H.B. 2492 mean I won't be able to register to vote," said 17-year-old Keanu Stevens. "As Indigenous people, our voices matter and I stand with our tribal nations against the one-sided decision of Arizona lawmakers. Everyone should be allowed to vote, even those who can't provide a physical address."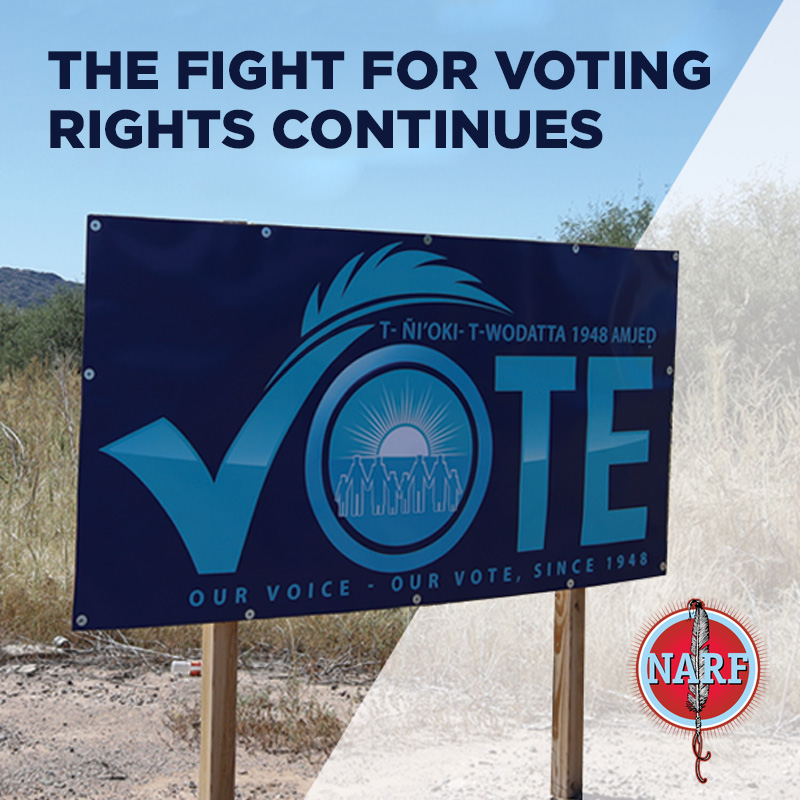 The new requirements will make it impossible for many reservation voters to participate in elections because homes on tribal lands in Arizona lack a standard physical address far more often than off-reservation homes. The lack of postal delivery also means most residents of the two tribes' reservations do not have documents that include both their name and an address corresponding with the physical location of their home.
"My home is in Second Mesa on the Hopi Reservation and each government-issued ID I have lists either a post office box or a description of my home location because my house does not have a physical address like 123 Main St.," said student LaDonna Jacket. "When I turn 18 in May, this law means Arizona will not let me register to vote."
Individual voters living on tribal lands do not have control over the process to obtain a physical address, a process that varies from location to location and can take years, or even decades to complete. The Native American Rights Fund (NARF), the Lawyers' Committee for Civil Rights Under Law, Osborn Maledon, P.A, and DLA Piper brought Tohono O'odham v. Brnovich to prevent Arizona's physical address requirements from disenfranchising Native voters en masse. The amended complaint adds Stevens, Jacket, and Alanna Siquieros to the lawsuit as plaintiffs alongside the Tribes.
"If in place when I turn 18 next year, the physical address requirements in this law will block me from casting a vote," said Siquieros of Sells Village on the Tohono O'odham reservation. "H.B. 2492 has to go, because it allows elected people in power to weed out specific groups of people and keep them from voting."
Read More About: Tohono O'odham v. Brnovich
More blog posts