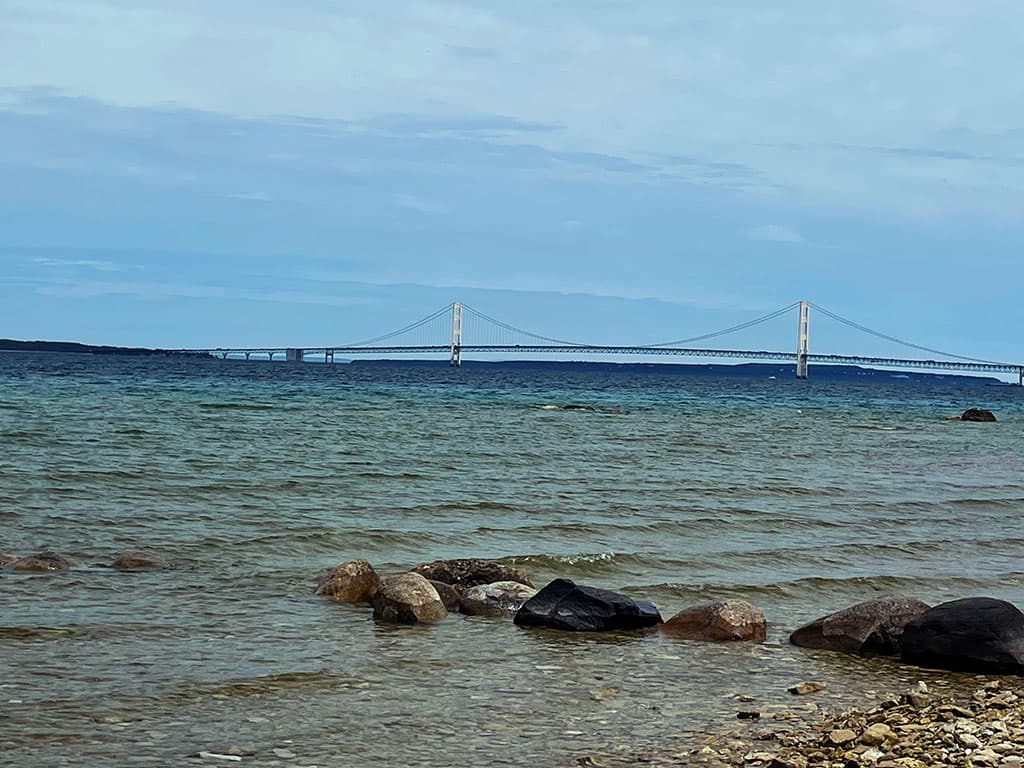 The United Nations Permanent Forum on Indigenous Issues (UNPFII) released the draft report from its April 2023 session, where Bay Mills Indian Community and the Anishinabek Nation rebuked the Canadian government for protecting the Enbridge Line 5 pipeline. The report recommends that Canada and the United States decommission the Line 5 pipeline because of its impact on the region's Indigenous communities.
The pipeline, which snakes oil and gas products from one part of Canada to another for processing, takes a short-cut through the Great Lakes in the United States. The route threatens the health and safety of tribal and other communities along its path.
The aging Line 5 pipeline already has leaked at least 33 times and discharged more than 1.1 million gallons of oil. The UNPFII draft 2023 report states:
"The Permanent Forum calls on Canada to re-examine its support for Enbridge Line 5 oil pipeline that jeopardizes the Great Lakes in the United States. The pipeline presents a real and credible threat to the treaty-protected fishing rights of Indigenous Peoples in the United States and Canada. The Permanent Forum recommends that Canada and the United States decommission Line 5."
Canadian Prime Minister Justin Trudeau's government has used diplomatic and legal channels to keep Line 5 operational. Canada's advocacy intensified after Michigan Governor Whitmer determined that—for public safety—Enbridge should decommission the segment running through the Straits of Mackinac. The corporation ignored the Governor's order and continues to operate Line 5 without a valid state easement. The Canadian government has supported Enbridge in federal court proceedings in Michigan.
"The U.N. Permanent Forum on Indigenous Issues recommendation adds to the chorus of voices demanding the decommissioning of Line 5. I hope President Biden and Prime Minister Trudeau hear everyone urging them to choose people over profit and protect 84% of North America's fresh water from the risk of an oil spill, for their nations, our frontline communities, and the planet," said BMIC President Whitney Gravelle.
Line 5 is an existential threat to treaty-protected rights, resources, and the fundamental way of life of the Anishinaabe people. Accordingly, all twelve Tribal Nations located in Michigan oppose the continued operation of Line 5 and support its decommissioning.
"One oil spill in the Great Lakes would be devastating to our home and way of life," said BMIC President Gravelle.
Read More: Bay Mills Indian Community Fights to Shut Down New Line 5 Pipeline Tunnel
More blog posts