On July 7, the Michigan Public Service Commission requested additional information concerning the safety risks posed by the Enbridge Line 5 pipeline segment in the Straits of Mackinac, and its proposed tunnel replacement. The existing dual pipelines have been operating illegally in the Straits for more than a year, and Enbridge seeks to build a replacement for this segment and encase it in a tunnel beneath the lakebed.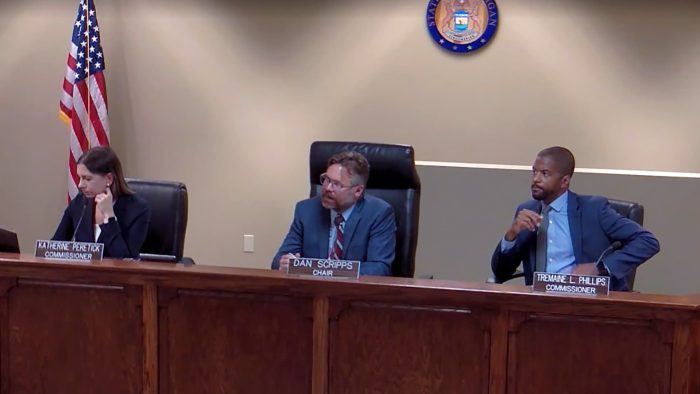 The Commission's order comes after frontline tribal nations stressed that continuing to operate Line 5 jeopardizes the health, safety, and livelihoods of Indigenous communities native to the Great Lakes Basin. Pipeline safety expert Richard Kuprewicz also underscored to the Commission the increased likelihood of an explosion in the Straits when transporting crude oil through a tunnel, which would have catastrophic impacts to water supply, wildlife, and air quality.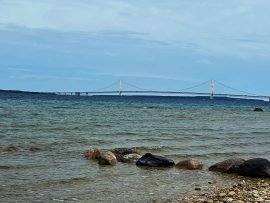 The Bay Mills Indian Community intervened in the Public Service Commission's review process due to the threats that the tunnel poses to the Tribe's food and water supply, medicinal plant species, economic livelihood, and treaty rights. The Tribe has lived along the Straits of Mackinac since time immemorial and retains treaty-protected access for hunting, fishing, and cultural traditions.
"Any decision that may jeopardize the very livelihoods of Tribal Nations deserves serious and careful consideration," said Bay Mills Indian Community President Whitney Gravelle. "We are grateful the Commission is examining the serious safety risks posed by Line 5 and its proposed tunnel replacement. The Straits are the center of creation for our people, and the construction of a tunnel through this sacred area endangers our livelihoods, our fisheries, and our culture. Every day that the Line 5 dual pipelines continue to pump oil and gas through the Great Lakes amounts to a violation of our treaty-protected rights and an acceleration of climate change. We must stop the tunnel project and shut down Line 5."
The Native American Rights Fund, in partnership with Earthjustice, represents the Bay Mills Indian Community in the tribal nation's fight to protect the Straits and the Tribe's treaty rights throughout waters in Michigan.
"It is reassuring to know that the Commission is doing its due diligence in order to accurately consider the impacts, risks, and damages the existing Line 5 oil pipeline and a tunnel would cause for the public, in particular tribal citizens," said NARF Staff Attorney David L. Gover. "I am hopeful that the Commission will join tribal and state governments in guarding public safety, the local economy, and the Great Lakes ecosystem from a risky and unnecessary project."
"The Line 5 pipeline and the misguided tunnel replacement pose a very real threat to the health and safety of the Bay Mills Indian Community and all who live and work in the Great Lakes region," said Earthjustice Senior Attorney Christopher Clark. "We look forward to presenting the Commission with evidence on the important issues raised in its order. Enbridge's disastrous safety track record proves it is too reckless and untrustworthy to continue operations in the Straits of Mackinac."
Read More: Bay Mills Indian Community Fights to Shut Down New Line 5 Pipeline Tunnel
More blog posts