On April 24, 2023, the Spirit Lake Tribe and Spirit Lake tribal members Collette Brown and Lois Leben announced a settlement agreement with Benson County, North Dakota, that makes election changes allowing for meaningful Native American voter participation and ensuring that upcoming County Commissioner elections comply with the U.S. Constitution and the Voting Rights Act (VRA). The settlement resolves the Spirit Lake Tribe v. Benson County redistricting lawsuit filed in federal court in October 2022.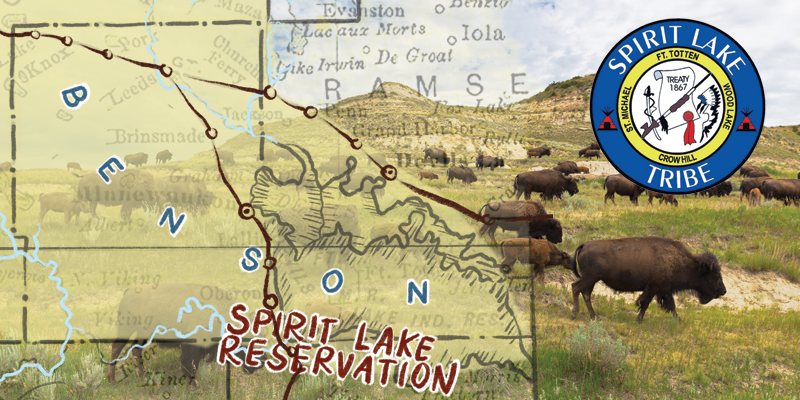 "The Spirit Lake Tribe filed this lawsuit because the laws that govern the redistricting process protect our tribal citizens, too, and we needed to defend our right to vote for county representation alongside our non-Native neighbors in a fair election," said Spirit Lake Tribe Chairperson Doug Yankton. "By choosing to work cooperatively with the Tribe and Native voters, Benson County Commissioners helped us quickly restore a legal and fair democratic process in this part of North Dakota to the benefit of every voter."
The agreement terms will require the county to change from conducting at-large elections that dilute the votes of Native voters, to creating single-member commissioner districts. Under this new structure, Native voters will have an opportunity to elect three candidates of their choice to the Benson County Board of Commissioners. Of the five total single-member districts to be created, elections for two of the districts will be held by the 2024 elections and the final three districts by the 2026 elections.
"Benson County has agreed that Native votes should have the chance to determine who will serve in the County Commission seats that are on the reservation," said plaintiff and voter Collette Brown (Spirit Lake Tribe). "Native voters now have a meaningful chance to participate in local government in the county, because of the Native people who spoke up to defend our rights as voters."
The single-member district election system gives Native voters the opportunity to be fairly represented in compliance with the VRA. It also brings Benson County in line with a prior federal consent decree (issued in 2000) that disallowed the county from adopting at-large voting due to the discriminatory impacts it has on Native voters in the county.
"Redistricting happens every 10 years after the U.S. Census documents population changes, so all tribal governments and Native voters must remain engaged and vigilant in the census, redistricting, and voting," said plaintiff and voter Lois Leben (Spirit Lake Tribe).
The Native American Rights Fund (NARF), Hogan Lovells, and the Law Office of Bryan L. Sells, represent the Spirit Lake Tribe and individual voters in the lawsuit.
"When this case was filed, the county recognized the need to change its election system to comply with the law, and I commend the County Commission for working in good faith to make the necessary changes. Spirit Lake members will finally be able to elect their candidates of choice in the county," said NARF Staff Attorney Michael Carter.
More About: Spirit Lake Tribe v. Benson County
More blog posts