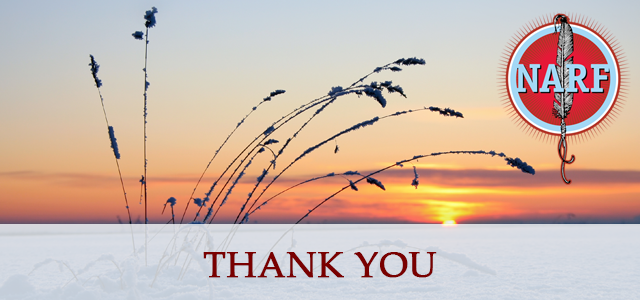 As we begin this New Year and prepare for the battles before us, we are thankful to have you as our partner. Thank you for your support in 2019 and for standing with us as we face the challenges to come.
Your donations helped make real progress in 2019. Last year saw the first ever Native American presidential forum, continuing lawsuits to protect Bears Ears National Monument and tribal treaty rights affected by the proposed Keystone XL pipeline, water rights re-affirmed, and tribes recognized. All of which happened because you stood strong for Native rights.
As we enter the New Year, your support also gives hope. Hope that, together, we can make the changes needed to create the shared ideal of justice.
For that, especially, we thank you.
More blog posts