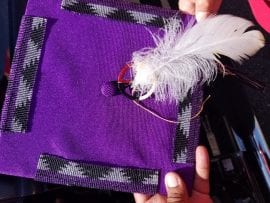 NARF supports the Class of 2022! We look forward to you and your loved ones celebrating your great accomplishment and also being able to follow your Native religious and cultural traditions.
For many months ahead of graduation, Native students and their families bless and assemble cultural and religious items appropriate for celebrating this great achievement and rite of passage. Sadly, every spring, Native students from across the country contact the Native American Rights Fund (NARF) for assistance because their school has denied their request to wear their traditional items at graduation.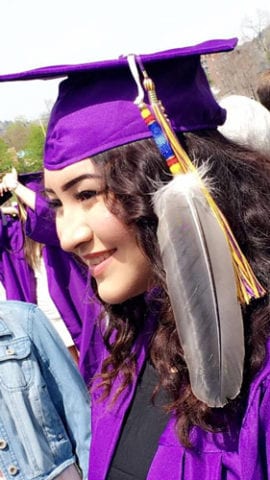 Once schools come to understand the religious, cultural, and academic significance of these cultural items, most make accommodations and exceptions for Native American students. These items are akin to the honor cord or stole that many students are permitted to wear during graduation. Native students should be treated no differently. Ideally, students and their families should request accommodations or exceptions as early as possible, to ensure they have time to build a bridge of understanding with school officials if needed.
Educator advocates, students, families, and allies can find resources that NARF has assembled to help school officials grasp the significance of Native regalia created for graduation and the legal protections afforded to the expression of religious freedom, at: https://www.narf.org/cases/graduation/
Schools or districts need to understand that insisting on uniformity of dress puts Native students in the position of having to choose between being included in the celebration or following religious and cultural traditions. Currently, NARF represents Larissa Waln and her family in their lawsuit in Arizona over this exact issue.
Want to help?
Please consider making a donation today to allow NARF to support graduating students who cannot convince their school or district to make accommodations.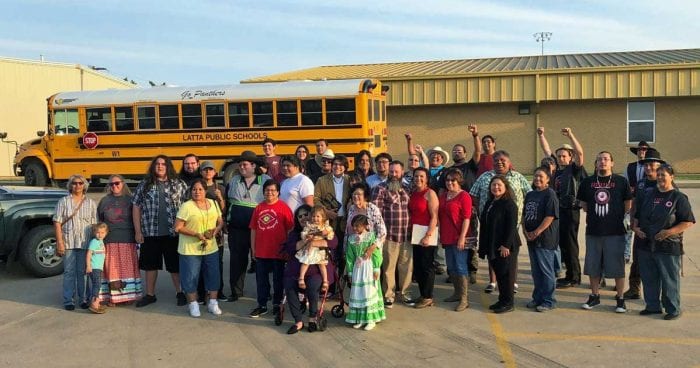 More blog posts